Kerra Quinn
MScPT, BSc, AFCI
Back to All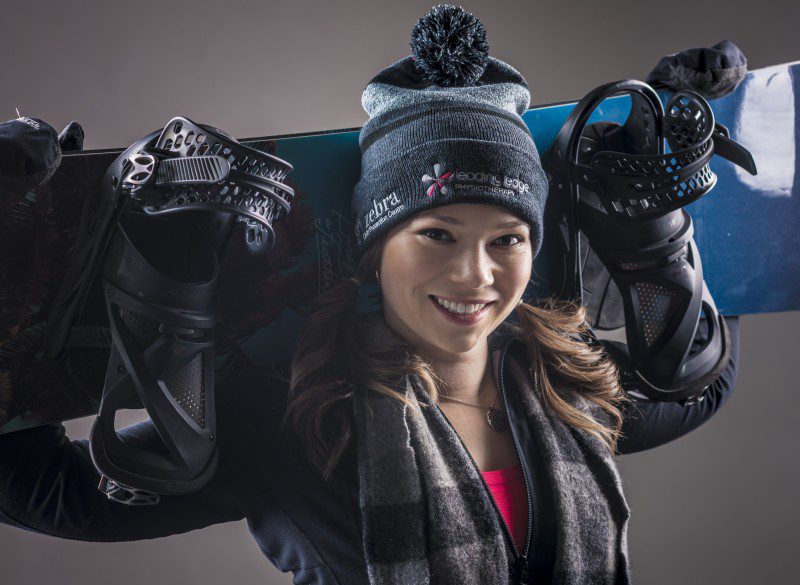 a zest for life that is expressed in her caring ways
Training
Physiotherapist
Masters Of Science in Physical Therapy, University of Alberta – 2010
Bachelors Of Science, University of Alberta (with distinction) – 2007
APTA Vestibular Certification, Emory University
International Vestibular Rehabilitation Certification, Emory University
Advanced Vestibular Training, Duke University – 2018
AA1 and AA2 Medical Acupuncture Accreditation, Acupuncture Foundation of Canada Institute
Concussion Certification
Avid snow boarder, dancer, world traveler and do-gooder
Personality
Kerra enjoys pursuing an active lifestyle. She participates in dance classes, yoga, kickboxing, cycling, volleyball, soccer, running, and fitness classes. In the past she was involved in competitive rugby, waterpolo, martial arts, scuba diving and swimming. (there are more, but we get tired thinking about them all) Kerra expresses her creativity through her photography where she is able to harness her passion for both traveling and art. Kerra initially found interest in physical therapy through her martial arts where she was impressed by her instructor's athleticism and knowledge of the human body. He just so happened to be a physio as well. Dreams of being a physio have been dancing around her head since she was 13 and Leading Edge is glad she has achieved them. She feels that she has found the perfect outlet for her career aspirations as she can combine her hands-on skills, love for healthy living, passion for building strong relationships and instinct for helping others.
Favorite book

– Lonely Planet Travel Guides. While she is too busy lately treating patients to travel the world, there is never a bad time to dream or talk about the amazing places that this world has to offer.

Favorite sport

– snowboarding and hip hop dance are top of the list. These come in handy when she needs to keep moving between patients and to take advantage of Alberta's beautiful mountains.

Favorite movie

– she can't name one. It's not because there are so many, it's because she can't stay awake long enough to remember what it was called.

Favorite Hobby

– travel, if you haven't already noticed.

Clinical Pet Peeve

– not being able to dance while treating patients. She just hasn't quite figured out how to stretch a neck while doing the twist.

Something you may not know about her

– she was part of the World's largest soccer game, whatever that is.

Staff say

– "Kerra's smile is infectious. If she smiles and you don't smile back, then we have a problem"
Edge
Kerra achieved her Masters in Physical Therapy in 2010. She hit the ground running with an aim to deliver a high level of care to her patients. She garnered advanced training in Vestibular Rehabilitation from Emory University and Certification in Medical Acupuncture from the Acupuncture Foundation of Canada. From August 2014-March 2015 she was involved in setting up and implementing physical therapy assessment, treatments, and community health programs for local villagers in Botswana and Tanzania, Africa. During her time with GPN she acted as the Clinic Director at the Kanyama Dispensary in Tanzania developing the new rehab medicine department. Kerra takes great pride in being an active member of the local and international volunteer community. Locally, she has been involved with a variety of organizations and events including: The Brier National Curling Tournament, SHINE (Student Health Initiative for the Needs of Edmonton), The Steadward Centre's C.A.G.E (Centre for Adapted Group and Individual Exercise) Program for preschool children, C.A.R.R.E. (Centre for Ambulatory Rehabilitation Research and Education) Program working with treatment and research of spinal cord injuries and the McQueen Place Senior Citizen's Home Internationally. Kerra is also involved with World Spine Care (WSC) and Global Peace Network (GPN), two global charities that focus on implementing sustainable, evidence-based rehabilitative medicine practices in under served communities around the world.
Request Appointment
Comedy Night

YUP IT'S US AGAIN: We are back again and getting more fun with age. We are pleased to be hosting the Leading Edge Comedy ...

Read More

Full Steam Ahead & It's Only March

We are so very privileged to live and work in Edmonton and St. Albert. We believe that with that privilege comes a level of ...

Read More

Meet our Leading Edge Vestibular Rehabilitation Team in Edmonton & St. Albert

At leading Edge Physiotherapy we don't just offer vestibular rehabilitation. We offer a full spectrum of services for those suffering dizziness, balance and vestibular ...

Read More

Leading Edge Physiotherapy & Lululemon RunWild 10k Run clinic

If the kids can - We can: Leading Edge is teaming up with our friends at Lululemon to offer training for RunWild! The Challenge: ...

Read More

What Does Spinal Decompression Do?

Traction is the Treatment – Decompression is the Result Traction is the process of drawing or pulling. When we utilize our hands or some mechanical ...

Read More