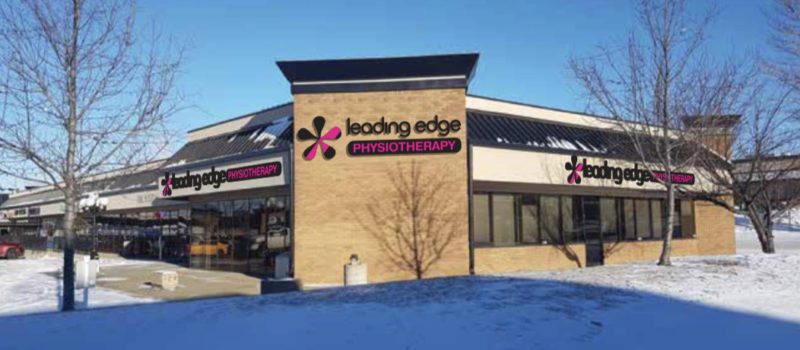 Coming Home – Leading Edge Physiotherapy in Sherwood Park
It is with nostalgia, excitement and enthusiasm that I get to write this column about bringing our brand of physiotherapy to the community where I grew up. April 8, 2019 is our official opening day and it is fitting that it is also my birthday. After practicing physiotherapy for more than 20 years, I continue to find enjoyment not only in seeing patients achieve their goals but also in building a business that is leaving an indelible mark on our communities.
It's Where I Grew Up
Our commitment to our communities continues to be the guiding force in growing our business. Fixing people is what we do but making a difference is what we live for. Being raised in Sherwood Park was my good fortune. It is where I went to school, biked, skate boarded, roller bladed, played hockey, soccer, lacrosse, football, tennis and got my first experience working. I worked for amazing community organizations like Robin Hood Association and was able to pay for my university education by cutting grass working for the County of Strathcona. I fell in love with Italian food working at Sorrentinos. It is where I learned my sense of community and where I saw first hand the success that comes with team work. It's also where I first developed a passion for giving back.
Sherwood Park will always be a home to me and I am very excited to bring our brand of physiotherapy and our culture of making a difference in a community home.
So come on by
If you are in pain, have an injury, vestibular condition don't hesitate to call us our come by. We always welcome a friendly face to drop in and say hello. We have some outer space technology that you can check out and some out of this world personalities and people who would love to meet you.
We are located at 140 Athabascan Avenue and there is an amazing sandwich shop just next door. (I think some of us might need to step up our activity to burn off some extra calories!)
We hope to see you soon but hopefully not for anything too serious of course!
Grant Fedoruk
Tags
injuries sherwood park, Leading edge physiotherapy sherwood park, physiotherapy sherwood park, sherwood park physiotherapy, Sherwood park sports physiotherapy, sports physio sherwood park