Dan Timmermans
M.Sc PT, B.Sc Kin, CAFCI
Back to All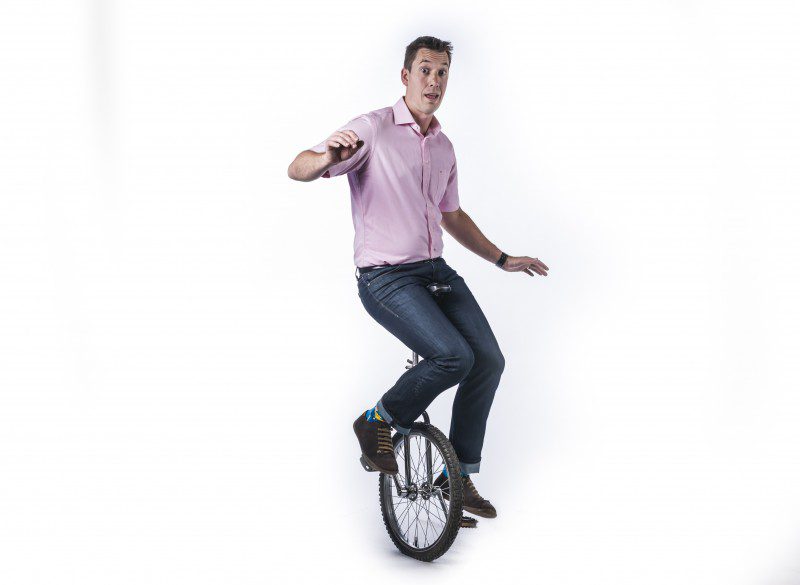 great hands and an amazing touch that goes with his big heart
Training
Physiotherapist

Bachelors of Science in Kinesiology (with Distinction), University of Alberta 2005

Certified Fitness Consultant, Canadian Society of Exercise Physiologists, 2005

Masters of Science in Physical Therapy (with Distinction), University of Alberta 2009
Canadian Acupuncture Foundation Institute Certification 2012
Radial Shockwave Therapy Certification 2015
APTA Vestibular Rehabilitation Certification, Emory University 2015
Trail Runner, Swimmer, Climber, Husband and Father of Three
Personality
You haven't experienced a hands on treatment until you have met the hands of Dan Timmermans. Dan strives for perfection in all that he does. His intellect and education are often muddled by a quirky demeanor and off the cuff comments that can raise an eyebrow or leave Grant wondering "huh?" Don't let the demeanor fool you, as his passion for delivering amazing hands on care forms the foundation of a treatment experience that will both educate and feel good at the same time. After several years of practice elsewhere Dan was convinced to bring his education, values and skills to us. He also thankfully brings to Leading Edge passion, compassion and a peculiar style that represent many of the traits we look for in our physiotherapists.
Favourite book – Dan has an insatiable thirst for classical and modern literature. An all-time favourite would have to be 'East of Eden'. Sam Hamilton is the epitome of situational intelligence and has a true gentleman's spirit. (Whatever that means!)
Favourite sport – As an ex-competitive swimmer, swimming still tops the charts. However, Dan does enjoy taking in any competitive athletic event and has fallen in love with trail running in recent years.
Favourite movie – The perfect movie for Dan would be a hybrid between: Major League, Dirty Rotten Scoundrels and Pulp Fiction. The hybrid would make for one odd movie, but that's what makes Dan Dan.
Favourite hobby – Dan's favourite pastime is running through Edmonton's beautiful river valley. He enjoys the challenge as well as the gorgeous scenery and surprising wildlife encounters.
Clinical pet peeve – Running out of athletic tape when the last 5cm are needed. It happens every-time and it's a long walk around the counter to get another roll.
Something you may not know about him – Dan is an aspiring contestant for American Ninja Warrior. He can be seen practicing his mad skills at various playgrounds throughout Edmonton with his two young boys who wonder what the heck he is doing.
Staff say– Dan can also confuse any conversation by tossing in a random quote from just about any movie released between 1986 and 1998.
Superhuman talent– Dan can hold his breath for over 2 minutes and may just have secret gills hidden behind his ears.
Edge
From the time Dan spent working as a massage therapist honing his hands on skills, everything Dan has studied and practiced has culminated in the relentless pursuit of delivering the best care possible. His studies have taken him from his days as a massage therapist, to achieving his credentials as a Certified Fitness Consultant from the Canadian Society of Exercise Physiologists in 2005. He subsequently returned to the University of Alberta to receive his Masters in Physical Therapy in 2009. Beginning to practice as a physiotherapist he continues on a relentless pursuit of post graduate education. He studied and has achieved certification in Acupuncture from the Canadian Acupuncture Foundation (2012), Radial Shockwave certification (2015) and APTA Vestibular Rehabilitation Certification from Emory University (2015). Dan has a special interest in the treatment of elite swimmers from various clubs in the Edmonton region.
Request Appointment
Comedy Night

YUP IT'S US AGAIN: We are back again and getting more fun with age. We are pleased to be hosting the Leading Edge Comedy ...

Read More

Full Steam Ahead & It's Only March

We are so very privileged to live and work in Edmonton and St. Albert. We believe that with that privilege comes a level of ...

Read More

Meet our Leading Edge Vestibular Rehabilitation Team in Edmonton & St. Albert

At leading Edge Physiotherapy we don't just offer vestibular rehabilitation. We offer a full spectrum of services for those suffering dizziness, balance and vestibular ...

Read More

Leading Edge Physiotherapy & Lululemon RunWild 10k Run clinic

If the kids can - We can: Leading Edge is teaming up with our friends at Lululemon to offer training for RunWild! The Challenge: ...

Read More

What Does Spinal Decompression Do?

Traction is the Treatment – Decompression is the Result Traction is the process of drawing or pulling. When we utilize our hands or some mechanical ...

Read More