Graston Technique
Back to All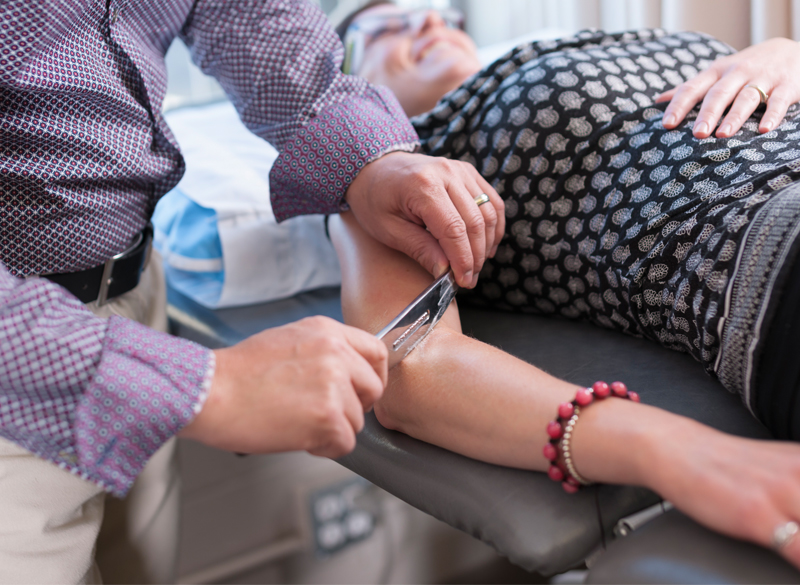 Available at Windermere, Royal Glenora, St. Albert, Capilano Rehabilitation Centre, Gateway Physiotherapy and Cancer Rehabilitation Clinic, and Sherwood Park locations.
---
Graston Technique provides us with multiple edges for your recovery
We are pleased to offer Graston Technique in St. Albert, Sherwood Park and Edmonton. Graston Technique is a soft tissue mobilization technique utilizing specially designed tools to assist athletes and individuals with their injuries.
This technique allows our therapists at Leading Edge Physiotherapy to perform soft tissue mobilization that we previously performed only with our hands. When there is scar tissue, when our hands can't reach it well or when they might fatigue with treatment, we utilize finely crafted stainless steel Graston tools to help us to heal the tissues heal properly. Utilizing a stainless steel tool with different bevels and designs has an advantage as the tools conform to the tissue better than our hands. The Graston tools also carry a "different" sensation back to the clinician allowing us to better diagnose and find restrictions (a.k.a. scar tissue) that can lead to dysfunction in muscles, ligaments, tendons and connective tissue.
Who benefits from the Graston Technique?
If you have sustained an injury to a muscle, ligament or tendon then you will develop scar tissue during the healing process. While scar tissue is a necessary part of your recovery it can sometimes lead to restrictions and dysfunction in the tissue or joint that it is acting on. People who have sprained a ligament or "pulled" a muscle such as in the ankle, knee, shoulder or arm, should access this treatment early to prevent the excessive formation of scar tissue and ensure that their joint or muscle can function properly and thereby reduce the chances of an unnecessary chronic condition occurring. Those who are already dealing with a chronic issue related to scar tissue can also benefit from the technique as it allows us to manage chronic adhesions as well.
Why use the Graston Technique?
Scar tissue and adhesions prevent the fluid movement of muscle, tendon, ligament and fascia. As the Graston instrument glides over the adhered tissues, the stainless steel tool will reverberate the feeling in our hands.   Like a stethoscope amplifies sounds of the heart, the Graston tools assist us in finding the exact areas of restriction. They help us to break down the scar tissue, and over time this process will reduce or eliminate the adhered fibers, restore function and decrease pain.
Depending on the treatment plan designed for you, the Graston Technique is used in conjunction with other techniques, modalities and/or exercise. Your treatment plan, designed with your treating physiotherapist and based on your assessment and goals, will be specifically tailored to you and the nature of your injury.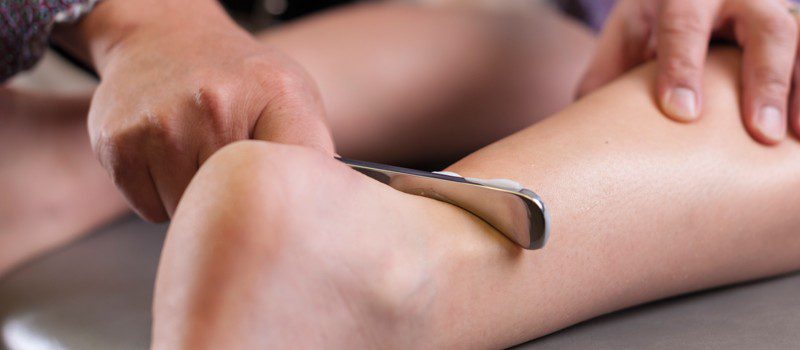 Graston Technique Available

Accepted by elite athletes and everyday patients, Graston Technique (GT) is successful in treating nagging soft tissue injuries and conditions, whether they are chronic ...

Read More