Ergonomic Evaluations
Available at St. Albert, Royal Glenora, and Windermere locations.
Back to All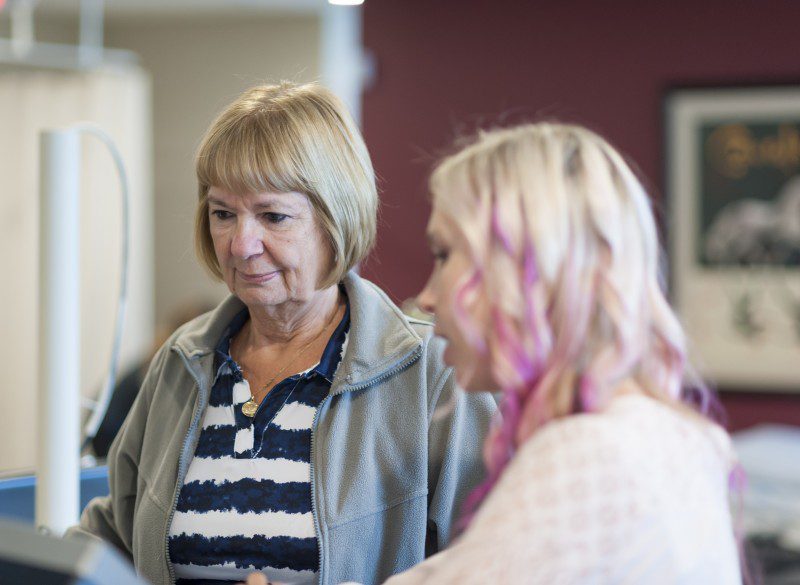 "safety doesn't happen by accident" (author unknown)
For a worker to be productive and healthy requires investment. At Leading Edge we believe that your people are assets and that there is value in providing them a comfortable and safe environment to perform at their best.
Leading Edge Physiotherapy offers ergonomic assessment and intervention in Edmonton and St. Albert. Our Occupational Therapy division is run by Lisa Huskins. Having post graduate training in Functional Capacity and Ergonomic evaluation and remediation, Lisa has the skills necessary to meet your, your companies and/or your client's needs.
Ergonomics can be used to prevent:
Low production output
Lost time
Medical and material costs
Absenteeism
Injuries such as muscle strains
Probability of accidents and errors
 Ergonomic Assessments are also useful:
To determine the effect of the workplace on a person's recovery from injuries sustained in motor vehicle collisions, slips and or falls.
Why choose Leading Edge for your ergonomic assessment?
We are able to meet your ergonomic requirements in a flexible manner. From one person environments to multiple work stations and lunch and learn sessions, we offer you and your organization a service to meet your specific demands. We know that our assessment is an investment in your employee and we will provide to you an assessment and report to outline the changes needed to assist you or your employee. We offer a short turn-around time for our reporting and will make changes on-site if applicable in order to initiate the necessary changes promptly.
At leading Edge we can also provide additional services by our physical therapists to assist with addressing any injuries or concerns that you or your employee may face. Identifying the risk and contributing factors is certainly a beginning, but in many cases when an injury is present, treatment is warranted. Our occupational therapist is trained to identify these injuries and can help to determine if physical therapy or if any if our unique Leading Edge services can assist in reducing or eliminating the underlying condition.
Radial Shockwave Treatment – What you should know

Radial Shockwave Therapy in Edmonton and St. Albert is becoming one of the most commonly advertised treatments for pain. At Leading Edge Physiotherapy, we ...

Read More

5 Causes of Overuse Injuries in Runners

Treat your body better than your tires! Like the tire in our featured image, your body will break down after a certain number of ...

Read More

Tennis Elbow doesn't have to come from playing tennis

It may be called tennis elbow, but these climbers and even people doing handstands are just as likely to suffer from this condition.  It ...

Read More