Aquatic Therapy
Available at St. Albert
Back to All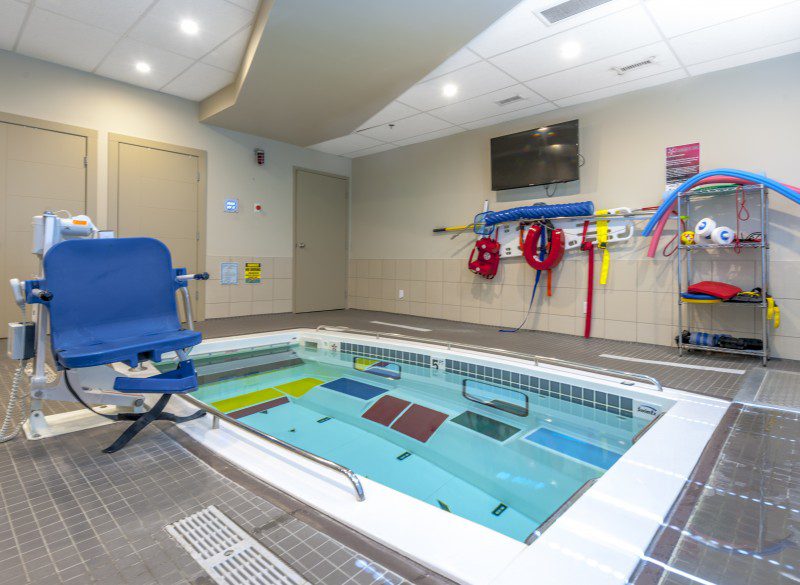 for a faster recovery, just add water
Leading Edge Physiotherapy is pleased to offer aquatic therapy (hydrotherapy) in St. Albert, Alberta. We offer the only in-house aquatic therapy program in Western Canada. Having invested in Swimex technology, we are able to bring the latest in rehabilitation technology, often reserved for elite athletes, to you. 
If you have sustained an acute or chronic injury, undergone surgery, sustained a non-operative injury, or are in pain and would benefit from a reduced weight bearing or more comfortable environment for your physiotherapy, then our Integrated Hydrotherapy treatment program may be indicated.
What are the advantages of aquatic therapy?
Aquatic therapy takes advantage of the physical properties of water, especially buoyancy. When submerged in water buoyancy supports a patient's weight which facilitates exercise without the compressive loading forces present with routine land-based programs.
Benefits of aquatic therapy include a patient's ability to reduce joint and soft-tissue swelling from the natural pressure of water. In addition, the viscosity of water and aquatic therapy allow a patient enough resistance to strengthen muscle. Aquatic rehabilitation reduces the amount of stress placed on joints so it is especially well suited for patients who are in pain and are weakened due to an injury or disability. The decreased joint stress enables patients to exercise more easily and with less pain.
Why Leading Edge?
It's Leading Edge because despite the significant cost and infrastructure that goes into owning and operating a pool such as the Swimex, the evidence shows that it works. We go to great lengths to bring elite athletic type therapies to all of our patients and this is just another example.
Our therapists will treat you in a private environment and within a physical therapy setting. You will have access to our vast knowledge treating injuries while at the same time taking advantage of the unique reduced weight environment. We call it an integrated program because our professionals are a team of physiotherapists and kinesiologists and/or fitness professionals who utilize both a dry land approach and pool therapy to achieve optimum performance.
The research agrees:
Research has shown that when combining aquatic therapy with land-based therapy, the patient's flexibility and self-reported functional outcomes were more improved when compared to traditional land-based treatment alone. (Gulick D. et. al., Journal of Aquatic Physical Therapy, vol 15 #1, Spring 2007.)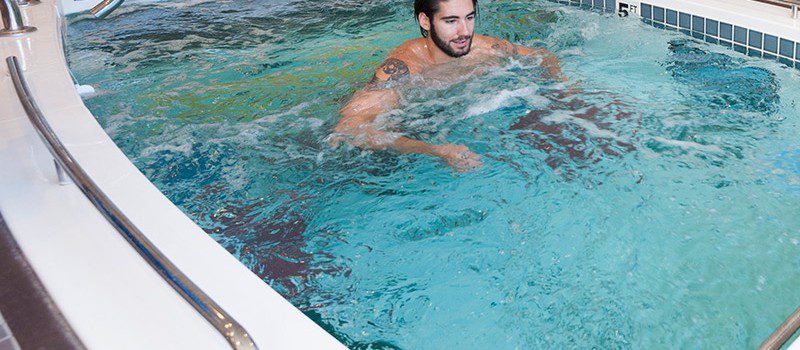 6 Ways Aquatic Therapy Can Help You

Water plays an essential role in our lives. This transparent fluid made up of three atoms, one oxygen and two hydrogen, forms the major ...

Read More