Whiplash Response Regimen
Available at Windermere, St. Albert, and Royal Glenora locations.
Back to All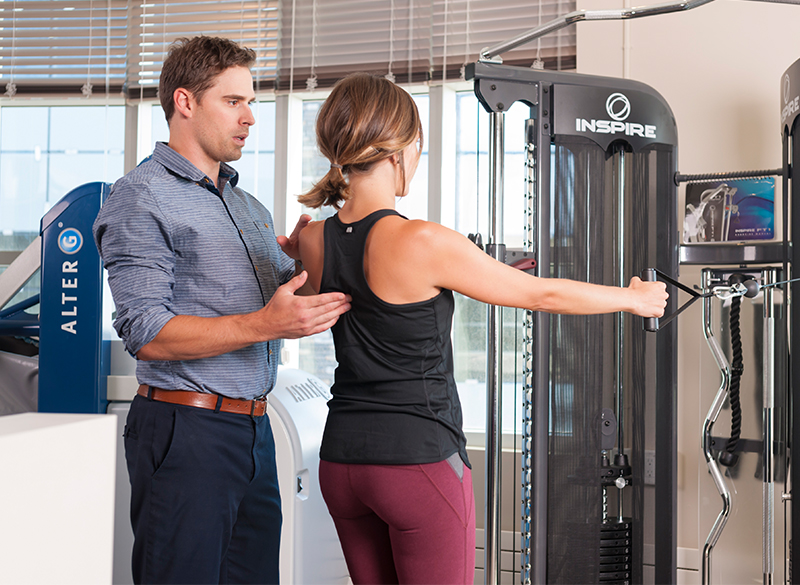 our Whiplash Program is geared toward helping you get back to activity and life
Have you sustained a "Whiplash" Injury in "Edmonton" or "St. Albert?"
At Leading Edge Physiotherapy we agree with the research that shows return to activity is key to your recovery. However, we also know that it isn't quite as easy as it sounds. So we offer mad skills, technology and knowledge with a dash of personality to make the treatment and process more comfortable. It is with great pride and our humble privilege to provide care to those who have suffered an injury in a mva (motor vehicle collision) in Edmonton and St. Albert.
Injuries from motor vehicle accidents are often the most complex that a therapist may face. We want to ensure that our patients get the most experience and latest treatment options so that they have the best chance of recovery. Further, our patients can rest assured that we are working only for them and that their goals are what matter most. We don't sign agreements with insurance companies because we don't want to confuse who we are working for.
What is Whiplash?
Whiplash of the neck is caused by any sudden involuntary forced movement of the head in any direction and the resultant rebound of the head or neck in the opposite direction. Consequently there are injuries to the surrounding and supporting tissues of the neck and head, which in turn may lead to a variety of signs and symptoms that you may be feeling.
What is WAD?
Whiplash Associated Disorder (WAD) is a categorization of the signs and symptoms that may be present following a motor vehicle collision. These symptoms can present themselves immediately following the collision or several days after.
The symptoms below explain how your physical therapist or Doctor arrive at the categorization that applies to your injuries. It is important to know that this is a categorization to assist with the claim process and is not necessarily a complete diagnosis as you may have other injuries to the spine not captured by this system.
WAD 1: Neck pain complaints, only stiffness or tenderness (Normal range of motion)
WAD 2: Neck complaints of pain and stiffness and musculoskeletal signs (decreased range of motion and point tenderness)
WAD 3: Neck complaints and neurological signs (weakness, sensory and reflex changes)
WAD 4: Neck complaints and fracture and/or dislocation
Other symptoms that you may be feeling include headaches, dizziness, fatigue, shoulder girdle pain, impaired vision, sleep disturbances and/or jaw pain. The symptoms that are present at the time of the collision may change considerably over the first 4-6 weeks and should be monitored by your Doctor and/or physical therapist to ensure an accurate diagnosis.
Assessment is the first step to recovery
Your initial visit will entail a detailed examination including a history, musculoskeletal, biomechanical, and neurological examinations. We will spend the time necessary to determine a physical therapy diagnosis, upon which we will be able to base your treatments.
Following your assessment, your physiotherapist will provide you with a categorization of your injuries. This category applies to your neck. It will assist in the case management of your injury and provide you with some guidance as to how to get reimbursement from your insurer. For information about payment and funding of your whiplash injury please see the funding portion of this web site.
Our Edge Response Program is aimed at getting you back to activity as soon as safely possible
Return to activity is key to your recovery and we have several tools that will assist with this. In addition to physical therapy interventions, we offer on site acupuncture, IMS, Graston Technique and our own in-house protocols to guide you in your recovery. All of our therapists are able to access the experience of one another at any given moment to provide you with the care of the Edge Team. This means that your treatments may be carried out by one therapist, but it is guided and supported by over 100 years of combined experience in treating complex motor vehicle injuries.
Whiplash – My Doctor says I have A WAD. What does this mean?

Whiplash of the neck is caused by any sudden involuntary forced movement of the head in any direction and the resultant rebound of the ...

Read More