Acupuncture
Available at Windermere, St. Albert, and Royal Glenora locations.
Back to All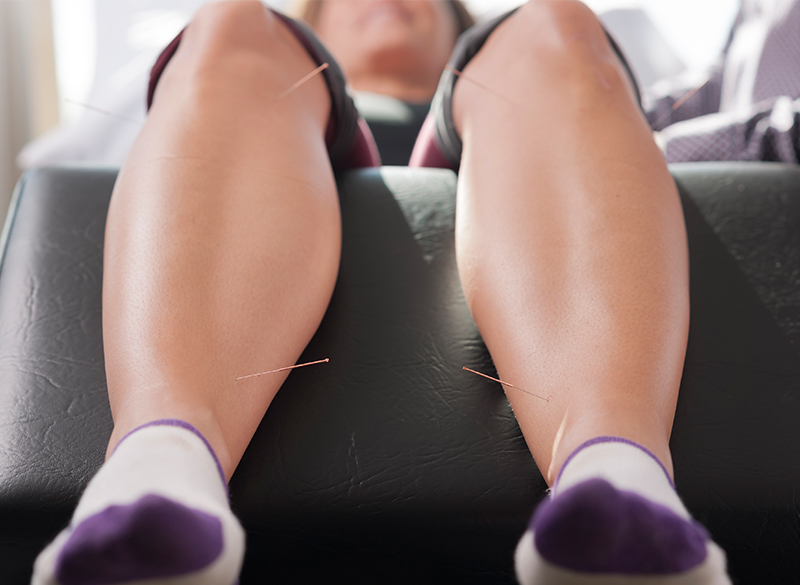 using ancient science within the framework of modern leading edge medicine
Leading Edge Physiotherapy is pleased to offer traditional medical acupuncture in St. Albert and Edmonton, Alberta. We aren't allowed to say that we are the best, but we are darn good at it.
At Leading Edge Physiotherapy, our senior therapists have been utilizing acupuncture within a modern medical framework for more than 17 years. The knowledge and experience that has been attained over this period is passed on to all of our therapists in order that our patients can receive a consistent experience with acupuncture being just one of the cornerstones of that care. We use acupuncture to augment our treatment rather than as a stand-alone approach which enables us to provide comprehensive treatments to each of our patients.
What is Acupuncture?
The word "Acupuncture" comes from the Latin words acus, meaning needle, and pungere, meaning puncture. This is the Western name given to a type of Chinese medical treatment. The Chinese call it Chen Chiu.
Acupuncture is the insertion of fine needles into the body at specific points, which have been empirically proven effective in the treatment of specific disorders. The Chinese have mapped these points over a period of 2000 years. Recently their location has been confirmed by electromagnetic research.