Physiotherapy in Edmonton and St. Albert
Available at Royal Glenora, St. Albert, and Windermere locations.
Back to All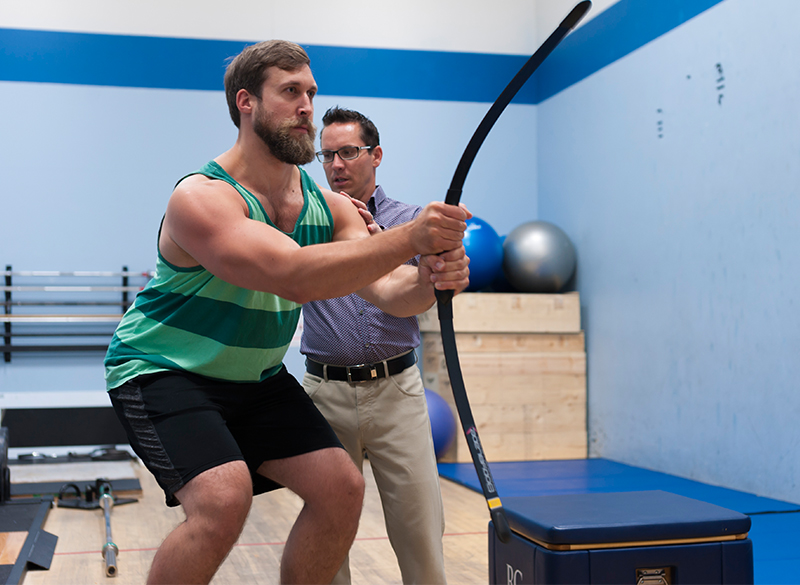 life shouldn't hurt: leading edge physiotherapy works
Do you have heel pain, ankle pain, knee pain, elbow pain, shoulder pain, hip pain, neck pain, low back pain in St. Albert or Edmonton?  Are you looking for Acupuncture, Decompression, GunnIMS, Aquatic Therapy, Graston Technique, Alter-G Treadmill, Sports Physiotherapy or Radial Shockwave in Edmonton or St. Albert? At Leading Edge, we call all of this physiotherapy.
Our seriously skilled and fun-to-be-around physiotherapists are devoted to showing you that we care, in an atmosphere that will make you feel at home.  Whether it is a new injury or pain that just won't go away—we don't want you to hurt anymore.  It's that simple.
physiotherapy is our passion
Our physiotherapists work with people of all ages and abilities to help them recover from injury, chronic pain or disease. Ultimately we want to help our patients return to their optimal level of function. We believe strongly that education regarding the nature of your injury, your prognosis and your injury management should be discussed at the onset so that you are involved fully in your recovery. Individualized treatment plans involving many techniques are then developed with you. They are then implemented, including hands-on treatment options, advanced treatment technology, self-management strategies, and appropriate home exercise. We treat all parts of the body at all stages of the injury and healing process.
At Leading Edge Physiotherapy in Edmonton and St. Albert, we emphasize the physical in physical therapy with a hands-on approach to help you reach your goals.
physiotherapy defined:
Physical therapy and physiotherapy are synonymous. One is the American term and the other is British. Whichever the title, make sure that the person providing it has graduated from an accredited University with either a Bachelors or Masters in Physical Therapy. In Alberta to use the term, one must be registered with the College of Physical Therapists of Alberta.
The modern Swedish definition of physical therapy was adapted by the scientific committee and the board of the Swedish Association of Registered Physical therapists in 1997:
"The subject of physical therapy encompasses human movement with respect to the ability to comprehend, control and utilise the body to adequately meet the demands of a physical and social environment. The basis consists of movement science, comprising biomechanical, physiological and psychological factors and perspectives of movement and the specific dysfunctions of movement caused by disease or injury. Physical therapy practice entails prevention, examination and treatment of the functional impairments limiting or threatening to limit human movement capacity."
university degrees & training:
Our physiotherapists have specialized training in the body's complex functioning, now at a Master's degree level at most Universities. Physiotherapists are a respected member of the healthcare team, with the knowledge and ability to diagnose injuries and conditions.
IT WORKS! At Leading Edge Physiotherapy our physiotherapists are trained in a broad range of treatments and manual techniques including:
Injury and pain management education
Joint Mobilization
Myofascial release
Deep tissue massage
Deep tendon frictions
Graston Augmented Soft Tissue Mobilization
Muscle energy techniques
Modalities including Ultrasound, Interferential Current, Galvanic and High Voltage Current, TENS, Moist Heat, Ice ….
Exercise Program development, specific to your abilities , condition and assessment findings, aimed at augmenting and assisting in your recovery
Additionally, our therapists have post-graduate training to provide treatments that are complementary to basic physical therapy care and beyond that of an entry level therapist. These include:
Acupuncture
IMS (intramuscular stimulation)
Radial Shockwave
Vestibular rehabilitation
Spinal manipulation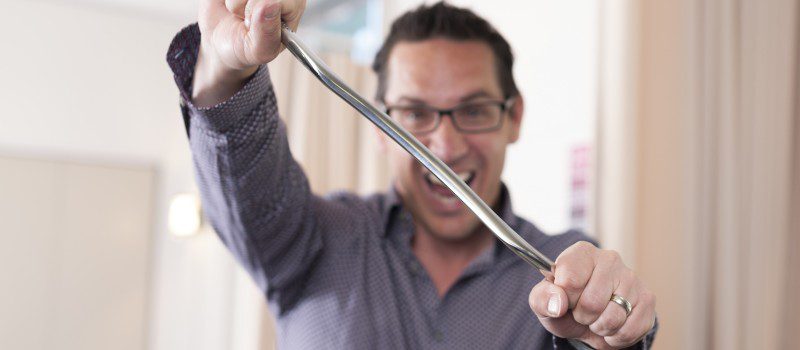 My Darn Rotator Cuff Hurts

Do you suffer from shoulder pain and live in Edmonton or St. Albert? We treat shoulder pain daily and it all starts with getting ...

Read More

The Dreaded "High Ankle Sprain"

When our Edmonton Oilers young gun Taylor Hall went down with a high ankle sprain, I was asked by many patients why he was ...

Read More

Radial Shockwave Treatment – What you should know

Radial Shockwave Therapy in Edmonton and St. Albert is becoming one of the most commonly advertised treatments for pain. At Leading Edge Physiotherapy, we ...

Read More

Now Open In Windermere

It seems like only yesterday that we opened our first location in St. Albert. From our small corner of the world, we have enjoyed ...

Read More

Foot Overpronation and 10 problems it may cause

Your feet form the foundation of the body.  It is from these 52 bones, 66 joints, 214 ligaments and 38 muscles that we are able to propel ourselves ...

Read More