Galen Bryant
MScPT
Back to All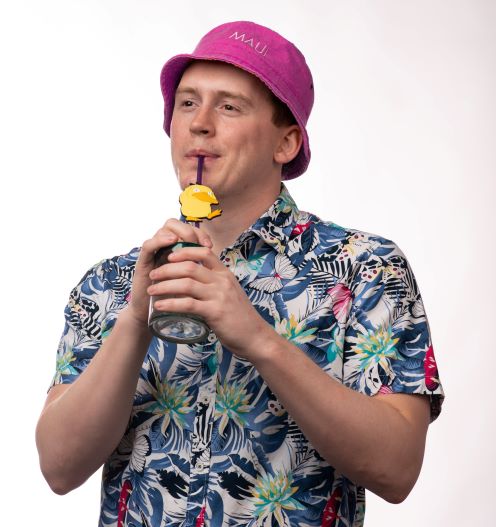 he didn't fancy the corporate world so he decided to impact the physio one
training
Physiotherapist
Bachelor of Commerce (Major in Finance), University of Alberta – 2014
Masters in Physical Therapy, University of Alberta – 2020
Radial Shockwave Certification – 2020
Graston Technique Certification – 2020
Functional Dry Needling Certification – 2021
Canadian Physiotherapy Association Orthopedic Division CPA Level 1 – 2021
personality
Galen's road to becoming a physiotherapist is a tad unique. He worked at a desk for a private equity firm after completing his Business/Finance degree at the UofA. He enjoyed the work but hated sitting at a desk. He likes to keep moving and keep active and knew he needed a change. He decided he wanted to do the exact opposite of sitting at a desk and he figured being a physio would be just the thing. In addition to wanting a change from sitting at a desk, he wanted to escape what seemed like a very mundane/boring lifestyle. He wanted a career that was more rewarding and thought that helping people in a medical field could help him achieve that! He was right of course, and found everything he was looking for in the leading edge. When he's not in the clinic, Galen spends time hanging out with his dogs and family, playing hockey and golf, and reading.
Favorite books –  The Name of the Wind, How to Stop Time, The Lord of the Rings
Favorite Music – Alternative Pop/Rock (Mumford and Sons, RaRa Riot Etc.)
Movies he/she loves – Gladiator, Old School, Step Brothers, Wedding Crashers
Favorite sports/activities – Hockey, Golf, Dog walks
Physio nickname – GB
What his physio assistants say about him – "organized/efficient and nice!"
Clinical Pet Peeve – Running behind and untidiness
Something you may not know about him/her – At one point in his life he held the world record on a timed trial Mario Kart race
Superhuman Talent– he can eat a lot of candy in one sitting and his racing skill in Mario Kart is unrivaled
Community connections – Edmonton Humane Society
edge
Galen graduated from St. FX high school on the west end of Edmonton in 2010. From there he went straight to the University of Alberta and completed his Bachelor of Commerce degree (with a major in finance) by 2014. Once graduated, Galen worked for a private equity firm for 2 years. Galen was then accepted to the University of Edinburgh to complete his Master's in Behavioural finance. After much deliberation he declined the opportunity and decided upon a career change. He went back to school at the University of Alberta where he specialized in anatomy and physiology for one year before being accepted into the MSc Physical Therapy program. Galen graduated in 2020 with his MSc PT and has been a leading edger ever since!
Request Appointment
Listen: On Type 1 Diabetes with Guest Charlie and Ray Davidson

In today's episode, we are privileged to have special guests Charlie and Ray. Charlie, who has been managing Type 1 Diabetes since the third grade, ...

Read More

Listen : On Food for Thought with Guest Kristine Kowalchuk

Join us today with our special guest, Kristine Kowalchuk. The inception of Food for Thought traces back to a single newspaper article that resonated ...

Read More

Listen: When You Survive a High Speed Head On Collision – with Guest Christine Schneider

Join us today as Christine Schneider recounts her harrowing encounter with a head-on collision on an Alberta highway. Following the incident, she was airlifted ...

Read More

Listen: On the Pilgrims Hospice with Guest Monica Robson

In this episode, we are privileged to engage in a conversation with Monica Robson, shedding light on the Pilgrims Hospice, with a specific focus ...

Read More

Listen: On Strokes with Guest Patient Darren Crichton

In this episode, we are fortunate to engage in a conversation with Darren Crichton, who shares his profound experience of surviving a stroke. During ...

Read More