Jonathan Tong
BScPT, FCAMT, CGIMS
Back to All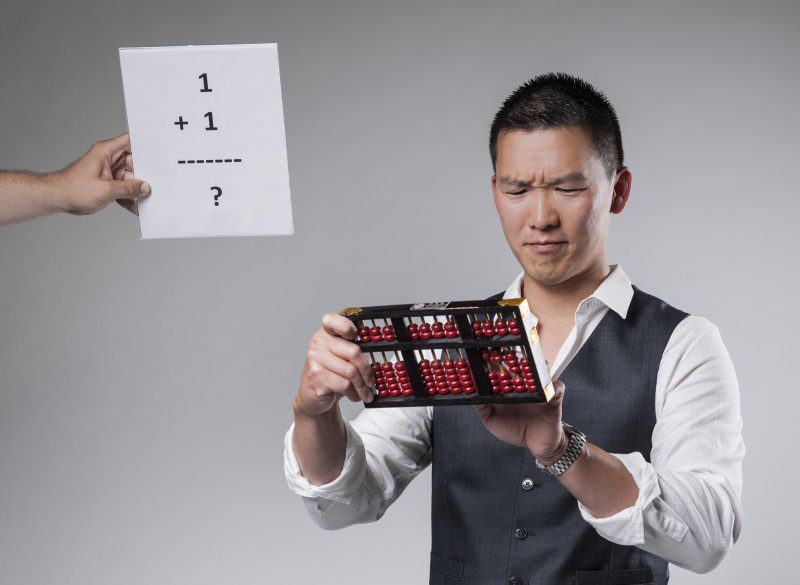 the right mix of style, skill and experience to get you f*xed up
Training
Physiotherapist
Bachelors of Science in Physical Therapy (with distinction), University of Alberta – 1997
Diploma of Advanced Orthopaedic Manual and Manipulative Physiotherapy – 2001
Fellow of the Canadian Academy of Manipulative Physiotherapy – 2001
Gunn IMS Certification, Institute for the Study and Treatment of Pain, British Columbia – 2006
Radial Shockwave Certification – 2015
Canadian Acupuncture Foundation Institute Certification
Volleyball, tennis, avid golfer, and budding mountain climber
Personality
Jon has been practicing physio since 1997 after getting into the physio program at the U of A straight out of high school. He loves challenges and knew he wanted to be in the healthcare field. When he found out how hard physiotherapy was to get into from high school it was on. No, he wasn't 5 when he graduated high school, he just has an excellent skin regimen. He has been raised on the teachings of his father who instilled a belief that any accomplishment in one's career isn't worth anything without your health and the love of your family. He increased the size of that family when he joined Leading Edge (and we are lucky he did). You will never find him in a bad mood. Jon thinks that life is too short and that "the small stuff should not be sweated". Glass half full, not half empty- especially if it's full of a perfectly aged Meritage.
Favorite book – Typically espionage & conspiracy novels, but over the past few years he's specialized in Dr. Seuss and Disney titles-anything that can be read to his two beautiful girls.
Favorite sport –Jon's played a ton of volleyball and tennis in the past and recently has taken up indoor climbing. He said he's not ready for outdoor climbing due to the fear of boulders landing on his head. You can't make this stuff up. The one constant however over the years is that he loves to golf – unfortunately very poorly. The PGA will have to wait.
Favorite movie – The Departed, The Matrix, Inception, but has probably seen more Princess movies than he cares to admit.
Favorite Hobby – Drinking red wine… Is that a hobby? Golf, Poker, and sleep.
Clinical Pet Peeve – Paperwork! The sooner it's done the better. He'd rather treat patients all day instead of doing paperwork.
Something you may not know about him – he took breakdancing lessons with his older brother as a child. We're hoping to film a head spinning performance at the next Leading Edge Christmas party.
Staff say – "…Jon provides the best clinical advice to patients…" For example – The best method to minimize post – workout soreness is not to work out at all!
Superhuman talent – REALLY BAD jokes are his talent – if you want a joke where you'll groan instead of laugh, he's your guy! It's like amateur hour listening to Emily and him "pun battle." If there is a cheesy pun to be used, they will find it, and Justin's eyes will roll. How Punny!
Edge
Having practiced since 1997, Jon has significant experience as a clinical physiotherapist. This experience is bolstered with significant post graduate training. He holds a Diploma of Advanced Orthopaedic Manual and Manipulative Physiotherapy and is a Fellow of the Canadian Academy of Manipulative Physiotherapy. He has been a practice leader at several clinics prior to partnering with Leading Edge Physiotherapy to start our clinic in Windermere. He attained his Certification in Intra-Muscular Stimulation from the Institute for the Study and Treatment of Pain in Vancouver. He is currently working toward his acupuncture certification from the Acupuncture Foundation of Canada. Jon applies his vast experience and training to areas of pain and the management of musculoskeletal injuries. He has a special interest in the treatment and management of cervical dysfunction (neck pain), headache management and TMJ disorders. At the Windermere clinic he is also responsible for the care of our patients with vestibular and dizziness disorders. He has extensive knowledge treating and managing sport injuries, fractures and post-surgical cases. At Leading Edge in Windermere Jon has access to Alter-G Treadmill technology to assist with lower extremity and neurological rehabilitation in a revolutionary way.
Request Appointment
Comedy Night

YUP IT'S US AGAIN: We are back again and getting more fun with age. We are pleased to be hosting the Leading Edge Comedy ...

Read More

Full Steam Ahead & It's Only March

We are so very privileged to live and work in Edmonton and St. Albert. We believe that with that privilege comes a level of ...

Read More

Meet our Leading Edge Vestibular Rehabilitation Team in Edmonton & St. Albert

At leading Edge Physiotherapy we don't just offer vestibular rehabilitation. We offer a full spectrum of services for those suffering dizziness, balance and vestibular ...

Read More

Leading Edge Physiotherapy & Lululemon RunWild 10k Run clinic

If the kids can - We can: Leading Edge is teaming up with our friends at Lululemon to offer training for RunWild! The Challenge: ...

Read More

What Does Spinal Decompression Do?

Traction is the Treatment – Decompression is the Result Traction is the process of drawing or pulling. When we utilize our hands or some mechanical ...

Read More