Lisa Huskins
MScOT, CMAc, CFCE
Back to All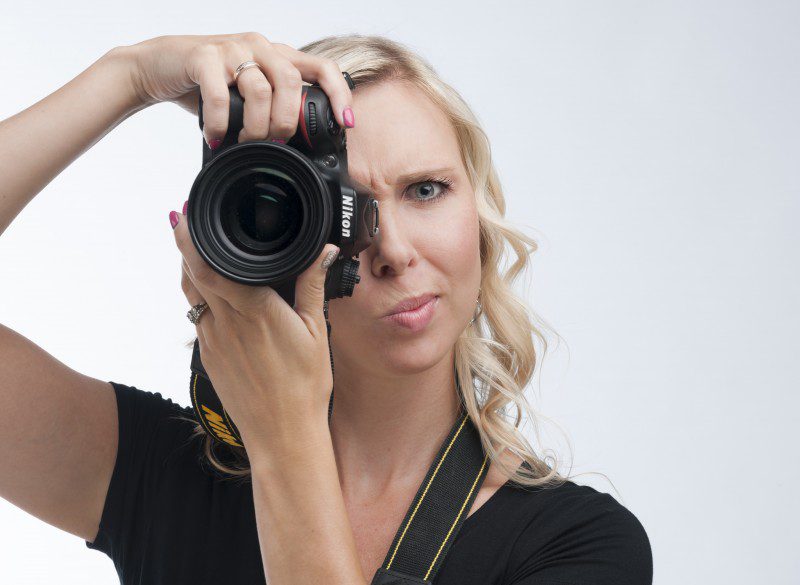 from ergononomics and FCE's to orthotics and splints this occupational therapist focuses on function with a tsunami of care
Training
Occupational Therapist
Bachelor of Physical Education 2008
Masters of Science in Occupational Therapy 2010
Medical Acupuncture Certification (Dr. Aung) 2011
Certified Ergonomic Evaluation Specialist (CEES) 2011
Certified Functional Capacity Evaluator 2012
Orthotic Group Certification (2010 and 2011)
Office Ergonomic Evaluator Training 2016
Splinting
Soccer, yoga and avid runner
Personality
Lisa is so hard-core Leading Edge she even sometimes dyes her hair the logo colors. After her bachelors of Physical Education at U of A she decided to go the route of Occupational therapy for her masters degree. She simply wanted to enter a field where she could make a difference in someone's life. She has done so with vigor and makes a huge impact not only improving her patients function, but by being the first to give her time to the various community events that Leading Edge promotes. At the clinic you can find her surrounded by feet, splints and Starbucks. When she is not at the clinic involved in a charity event, she is playing soccer, tennis, or ironing her husband's cat t-shirts. Rumour has it she can make a splint out of just about anything and can tell you how poor your posture is at your desk with her eyes closed.
Favourite book – She's making her way through the Outlander series currently but I have a feeling she can quote most of the Twilight series too. Go Team Edward!
Favourite movie – Rent. She's a sucker for musicals. Grease was her first favourite. Grant's version is her least favourite.
Clinical pet peeve – That the clinic doesn't play enough country music-I think Heidi and her are forming a rebellion.
Staff say – "She's a whiz with the computers when they become temperamental (it's suspected she secretly calls her dad for help)."
Superhuman talent – She has a really good sense of smell. Which isn't so beneficial working closely with feet all day creating orthotics.
Something you may not know about her – She has 3 sisters and get along well with all of them, even during the precarious teenage years. Scientists are still confirming this phenomenon.
Favourite hobby – Is having a brew on the patio with friends a hobby? When you live in Canada and patio season is short she thinks it's a competitive sport.
Favourite sport – Soccer was her first love- and some of her post game wounds are on level with Emily's rugby bruises. She won't turn down the chance to play many other sports though too. If it's active she will do it.
edge
Lisa graduated with a masters in occupational therapy from the University of Alberta, but quickly garnered further training and credentials in functional capacity evaluation, ergonomic assessment and advanced orthotic prescription. Utilizing her Matheson training, she has extensive experience providing detailed medical legal, return to work and rehabilitation functional evaluation assessments. Working closely with our vestibular experts she is also able to provide vestibular functional assessments for those with balance and/or gait dysfunctions. Lisa combines her keen observation skills with her understanding of vocational and occupational concepts to provide timely and comprehensive documentation for clients. She also has years of practice as our gait analysis expert and with thousands of assessments behind her, she brings experience and art to lower extremity issues. She continues to expand her practice in the splinting domain with an emphasis on the upper extremity especially for rheumatic hand diseases.
Request Appointment
Comedy Night

YUP IT'S US AGAIN: We are back again and getting more fun with age. We are pleased to be hosting the Leading Edge Comedy ...

Read More

Full Steam Ahead & It's Only March

We are so very privileged to live and work in Edmonton and St. Albert. We believe that with that privilege comes a level of ...

Read More

Meet our Leading Edge Vestibular Rehabilitation Team in Edmonton & St. Albert

At leading Edge Physiotherapy we don't just offer vestibular rehabilitation. We offer a full spectrum of services for those suffering dizziness, balance and vestibular ...

Read More

Leading Edge Physiotherapy & Lululemon RunWild 10k Run clinic

If the kids can - We can: Leading Edge is teaming up with our friends at Lululemon to offer training for RunWild! The Challenge: ...

Read More

What Does Spinal Decompression Do?

Traction is the Treatment – Decompression is the Result Traction is the process of drawing or pulling. When we utilize our hands or some mechanical ...

Read More