Scott Fitzgerald
MScPT, AFCI, CGIMS
Back to All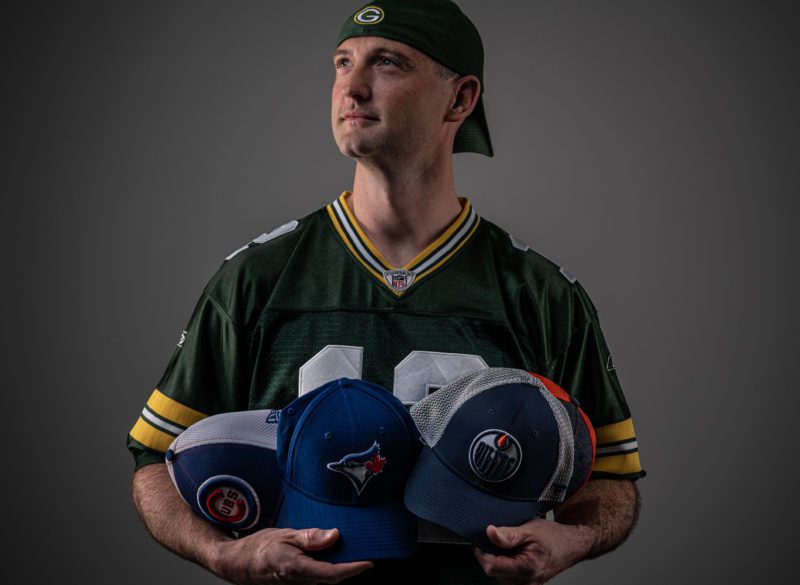 hands that were made for fixing
training
Physiotherapist
Masters of Science in Physical Therapy, University of Alberta 2007
Canadian Acupuncture Foundation Institute Certification – 2009
Gunn IMS Certification, Institute for the Study and Treatment of Pain, British Columbia – 2010
Radial Shockwave Certification – 2010
Hockey player, golfer and cross country skiier.
personality
Scott had two aspirations when it came to career choices. Doctor or marine biologist. It had nothing to do with the fact that he could fix his own injuries as they inevitably arose playing sports. When he went for physiotherapy as a teenager for sports injuries, he became fascinated by the profession. He thought it would be great to work with other athletes and help people get back to doing the things they wanted to do. Having a wife in the profession also made it an easy decision as he could use her text books. Don't let his rural upbringing fool you, because no farmer would be caught dead wearing the vibrant socks he wears around the clinic. He graduated from the U of A in 2007 from physiotherapy, and it has been his passion since. He is best known for his witty banter around the clinic and his love for all things sports. Whether you're just beginning your hockey career by learning to skate, or you took the old timer's team practice a bit too seriously, Scott is your man.
Favorite book – the power of one by Bryce Courtenay.
Favorite sport – hockey, golf, baseball, and if quick comebacks were a sport he would be in the Olympics.
Favorite movie –He doesn't actually watch many movies as most new parents can relate, but Deadpool 2 and the classic Shawshank Redemption are tops.
Favorite Hobby – Playing with his two boys – he doesn't really have any other hobbies due to his two boys.
Clinical Pet Peeve – Dirty microwaves. He doesn't want to talk about it, and he certainly doesn't want to clean it.
Something you may not know about him – Despite no musical talent he was named to the recorder performing group in grade 6. He was allowed to play the triangle with very strict guidelines.
Staff say – He's the TV control freak: if it's not on sports it's going to be soon. He has adapted to have overly large hands in order to be able to hold all the clinic remotes at once.
Superhuman Talent – He sweats the second he thinks about physical activity!
edge
After graduating from the University of Alberta with two degrees, he went on to achieve advanced training in acupuncture, intramuscular stimulation and radial shockwave. Scott has hands that are made for fixing people, and many people have been the recipient of his healing touch. His hands and his training were celebrated when he won the St. Albert Gazette's readers choice top physiotherapist, which he considers more than an honor. To Scott this distinction is a reflection of the time, effort and skill that he applies to each one of the patients whom he is so privileged to treat. He was born and raised in Sturgeon County and looks forward to a long career helping people in the St. Albert community to reach their goals, whether they are in sport or life. He continues to seek new avenues to advance his skills for the benefit of all of his patients.

Request Appointment
Listen : On Food for Thought with Guest Kristine Kowalchuk

Join us today with our special guest, Kristine Kowalchuk. The inception of Food for Thought traces back to a single newspaper article that resonated ...

Read More

Listen: When You Survive a High Speed Head On Collision – with Guest Christine Schneider

Join us today as Christine Schneider recounts her harrowing encounter with a head-on collision on an Alberta highway. Following the incident, she was airlifted ...

Read More

Listen: On the Pilgrims Hospice with Guest Monica Robson

In this episode, we are privileged to engage in a conversation with Monica Robson, shedding light on the Pilgrims Hospice, with a specific focus ...

Read More

Listen: On Strokes with Guest Patient Darren Crichton

In this episode, we are fortunate to engage in a conversation with Darren Crichton, who shares his profound experience of surviving a stroke. During ...

Read More

Listen: On the Zebra Child and Youth Advocacy Centre with Guest Emmy Stuebing

Join us in this episode featuring Emmy Stuebing, the Chief Executive Officer of The Zebra Child and Youth Advocacy Centre, as she discusses the ...

Read More