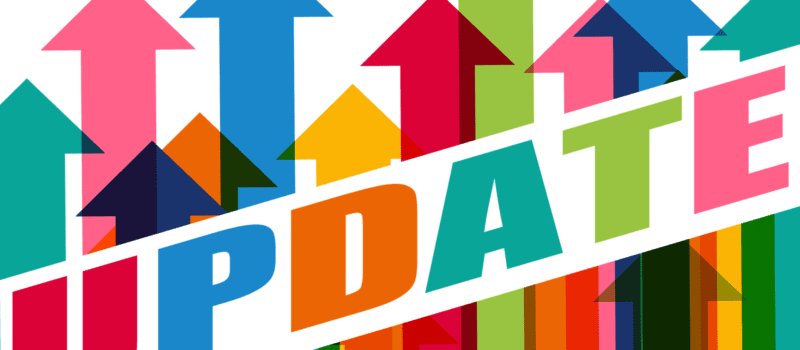 May 1, 2020 – Government of Alberta Announcement – Leading Edge Responds
Let me begin by saying how much we have missed all of you who have not been able to access our services for one on one care. We appreciate that you have played your own role in combating Covid19, in some cases by putting off your own health care needs and functioning often in pain. We would also like to share our deepest gratitude to all of you for having put your trust in us over the past 12 years. This is one of the most important things that you give to us. Your trust is paramount. Your health and well being mean the world to us. We got into this profession because of our devotion to helping and making a difference in people's lives. We owe it to all of you to continue to earn your trust.
guiding our decisions
It is your trust, health and well being that have guided our decisions through these times. It is what will guide us as we respond to the direction that the Alberta Government has shared with Albertans this afternoon: to allow physiotherapists to open under the guidance of the regulatory body. You may be eager, excited, nervous or even scared. Times like these affect everyone differently and our approach to resuming operations for active patients must take into account so many variables, including the above. In an earlier blog I shared the following words that we continue to stand earnestly by:
"As a team, we have been in constant communication with one another. We have included our staff, our partners, our profession, our College and our patients in the decisions we are making. This is no small task. It has taken me from a full time physiotherapist and business owner, to a full time crisis manager. Our decisions have never been about money. They are not about money now. They will continue to be about doing the right thing for our patients at the right time."
We have received guidance from Physiotherapy Alberta and we are ready to integrate those recommendations with the many processes we have already implemented.
the good news
Beyond the obvious good news that we can start the hard work needed to address your needs again, the other good news is that we have experience seeing patients one on one over the past few weeks. We have continued to help front line workers, urgent and critical patients in order to keep the wheels of our society moving. It has been hard work but very rewarding. Our policies and procedures to mitigate the risk of Covid19 patients have been adaptable and reliable. We have remained nimble, cautious and focused on these procedures in a manner to ensure that we don't let our guard down. To all of those who have expressed their appreciation and support for our measures and availability, let me say to all of you – IT IS OUR PRIVILEGE.
Our present plan, barring unforeseen issues, is to start seeing our active patient load during the week of May 4, 2020. 
what does this mean?
When we are open, appointments won't look the same as they did before. We are taking a cautious, deliberate and measured approach to resuming operations. You may not get in on the day or the time that you want, as we will have limited times available to ensure we don't let our guard down at this time.
For those who need to stay home for whatever reason, we are still available for virtual treatments through our Telerehab Program.
If Telehealth is appropriate, this continues to be the preferred approach to the management of your issue.
For those who wish to see us in person, please read the following carefully and remember that this may change based on information coming from our regulatory body.
covid 19 self pre-screening
I would like to be crystal clear: we ask that you do not attend the Clinic if the following applies to your situation:
You have been or suspect you have been exposed to COVID-19;
You have returned from travel outside of Canada after April 10, 2020;
You or anyone in your close social circle are ill (any signs of illness including sore throat, cold or allergies);
You are immuno-suppressed;
There has been evidence that COVID-19 is more severe in people over age 65.  If you are over age 65, please consider if in clinic treatment is CRITICAL to your health currently.
We are going to have limited appointment availability due to adaptations in our clinic. We will be prioritizing and continuing to triage our patients to ensure we can meet the requirements set by Physiotherapy Alberta.
your appointment is important – these are steps we are taking during the early phase of the GOA Relaunch Strategy
if you have access to a clean mask, we politely ask that you consider wearing one in our facility,
enhanced screening including day of confirmation that patients are not presenting symptoms, haven't recently traveled and are not caring for anyone who is ill,
temperatures will be taken and anyone showing signs of a fever will be asked to contact AHS,
all staff are facing an enhanced screening process daily and have voluntarily agreed to be self isolating during the pandemic,
all patients are required to wash hands upon entry to our facilities,
less clinical beds, staff and no crossover of our professional staff to increase physical distances in all of our clinics,
all forms are filled out after patients have washed their hands, pens will be sterilized and all consent will be verbal (limiting the paper trail),
waiting rooms will be distanced or eliminated if possible,
patients are asked to wait in their car until their appointment,
patients will be chaperoned to ensure hand washing and identify points of contact while entering our facility,
shortened appointment times with minimal support staff (critical support staff for infection control),
ongoing advanced infection control and sterilization procedures including immediate disinfection of all contact points in our facilities,
signs that ask patients to respect the 2 meter distance between one another,
our staff will be wearing gloves, cloth or surgical masks and protective eye-wear – it is important to note that these are not the same masks that front line covid response workers require to remain safe themselves. We are taking this step to remind ourselves not to touch our faces. By having these barriers, we can ensure that we are not exposing ourselves to contact related viral transmission and preventing droplet transmission in the event someone is asymptomatic, and
if you are unable to abide by the above requirements we will be unable to provide treatment services to you.
later phases
During additional phases of the Government of Alberta's strategy, our goal will be to unwind measures only as the science informs us that it is safe to do so. The Government and our College set the minimum standards for us to follow. As you all know us, we don't strive for minimum. We will continue to seek relevant evidence from infectious disease experts and epidemiologists. We will continue to combine this information with what we are seeing in our communities and use the best evidence available to guide our decisions. We believe that it is far better to be safe than sorry. We promise to apply our Leading Edge approach throughout this process. We believe that a slow, measured and cautious approach is responsible and right.
thank you, thank you, thank you
Thank you for understanding our role as primary healthcare providers in Alberta. We continue to be here for you, whether on the phone, over video-conference or in person if appropriate. While the next days will be very hectic, emotional and constructive for all of us at Leading Edge, we appreciate the amazing support from the community and our staff. Your messages of support have lifted us all up and energized us. We are ALL in this together.
We love you and are excited to continue to make a difference in your life and in our communities.
Grant Fedoruk
Tags
Covid19 alberta, Covid19 Physiotherapy, Covid19 physiotherapy edmonton