Capilano Community Physiotherapy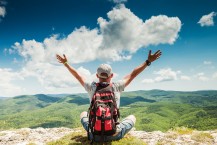 Capilano Rehab Centre is an Alberta Health Services (AHS) Allied Health – Edmonton Zone approved provider of physiotherapy.  Together with your Capilano physiotherapist, you can develop a plan to wake up to pain free living.
ACCESS TO AHS PHYSIOTHERAPY SERVICE:
To find out if some of your physical therapy costs will be covered by Alberta Health Services (AHS) call us and find out if you are qualified for an AHS funded assessment.
To see if you qualify for AHS funded treatment, your physiotherapist will assess:
the impact your injury or condition has on your daily activities

the benefits you are likely to get from therapy.
After the assessment, your physio will complete a Determination of Need form that determines if you qualify for AHS funded treatments.
1. If you do qualify for AHS funded physiotherapy, your recovery program may include:
Treatment, education to help you understand your condition and manage daily living and/or an exercise program.  Typically, you will have to book another appointment to begin your treatment as only the assessment is covered on the initial visit.
2. If you do not qualify for Alberta Health Services (AHS) funded treatments based on this assessment, you may want to look into your other options (extended health benefits, etc.) or, seek a second opinion through assessment at another PT clinic that is contracted by AHS.
WHAT DOES AHS COVER AFTER THE INITIAL AHS FUNDED ASSESSMENT?
If you qualify for treatment, AHS will cover:
Six (6) treatments for clients meeting low-income eligibility criteria per fiscal year (April 1 – March 31)
Six (6) treatments for orthopedic conditions such as a recent broken bone or a recent designated muscle, bone or joint surgery per fiscal year (April 1 – March 31)
Two (2) treatments for all other conditions per fiscal year (April 1 – March 31)
Obviously, with many injuries, you may require further physiotherapy treatments over those funded by AHS. If you need more than the allotted therapy treatments, the extra visits may be covered by other health benefits (see WHAT ARE MY OTHER OPTIONS?). If you have no other coverage, you can ask your physical therapist to apply for a review of your case to see if more treatments can be covered. If additional treatments are not approved, you will be responsible to cover their cost. Please be advised that AHS only provides a certain number of assessment and treatment slots per month to Capilano and you may have to wait before funding becomes available to access AHS service.
WHAT ARE MY OTHER OPTIONS?
If you do not want to wait for an AHS funded assessment, or you don't qualify after having had your AHS funded assessment, you may choose to pay Capilano privately or use your extended health benefits or your insurance. If you were hurt on the job, the Workers' Compensation Board may pay for your treatment. If you were injured in a motor vehicle collision, your auto insurance might cover it.  You may have coverage through other health benefits or insurance.  Our staff will help you determine the best option in your particular situation.
For more information about Capilano's physical therapy services, or to book an assessment, call Capilano today at 780-466-1104 and let us help you wake up to pain free living!  
________________________________________________________________
Capilano Rehab Centre | Physical Therapy Capilano physical therapists have provided state-of-the-art physical therapy, sports physiotherapy, back pain, WCB, accident, whiplash and injury rehab to clients in Edmonton for over 10 years.
5832 Terrace Rd Edmonton, AB. T6A 3Y8
(780) 466-1104
Tags
Alberta Health Services Physiotherapy