Listen: On Robotics and Rehabilitation
Ever wonder what happens inside a Robotics Lab that is creating game changing programs in healthcare. We did too and so we spent the time learning about robotics and rehabilitation with our guest Dr. Martin Ferguson-Pell. We discussed how robotics is changing the game by bringing advanced knowledge and care to remote parts of the province. We even got into some discussion about artificial intelligence (AI) and its role in a healthcare of the future.
Follow and Download our Show On Apple Podcasts and Spotify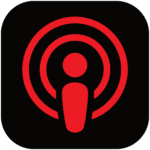 Don't forget to share our show with your friends!
Tags
Dr. Martin Ferguson-Pell, Grant Fedoruk, Leading Edge Physiotherapy, Life Shouldn't Hurt, Robotics and Rehabilitation