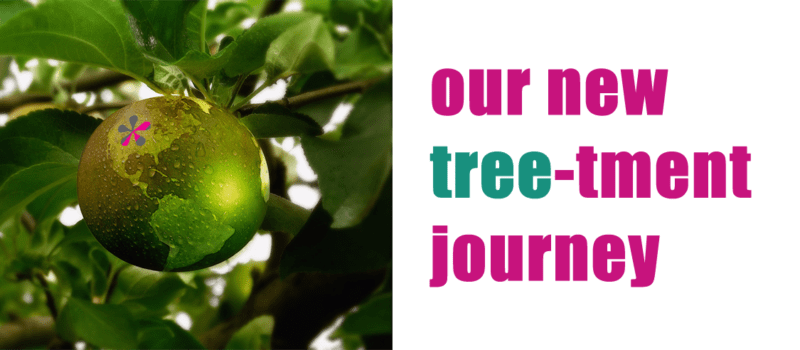 Reducing our footprint means making an even bigger difference
The pathway to Net Zero
It's the start of a new year. For many of us it means resolutions. For Leading Edge Physiotherapy, it has always been a time for reflections: to reflect on the past year, to look for ways to get better and most important, to look for ways to continue to live up to our name. Even though we can't meet as a group this year, it certainly won't stop our group from coming together for a shared purpose. There is a lot of uncertainty today but we are sure of this: if we give everything that we have in each of our interactions with our patients; if we continually improve our skills; if we seek new technology and make it available to everyone; and if we deeply care and help to improve the health and wellness of our communities, we will make a difference. Reducing our footprint means making an even bigger difference.
Why would a healthcare company strive for net zero?
Improving the health of our patients comes naturally to us. To continue on the theme of natural, a natural extension of improving the health of our patients and communities is to make sure that we limit our impact on the earth that our communities and patients inhabit. To this end, our technology, innovation and sustainability team has embraced an ambitious goal: Leading Edge Physiotherapy will embark on a process to reduce our carbon footprint to a net zero.
It starts with learning
We already invest in energy efficient processes in our facilities. We do our best, within a healthcare environment, to minimize the impact on the environment, but we are learning that there is so much more that we can do. At our Leading Edge conference last February, we enlisted the expertise of sustainability expert Chad Park. He was the Chief Innovation Officer of The Natural Step Canada and the Director of the Energy Futures Lab. He is a founding member of The Natural Step Canada team and was with The Natural Step from 2002. Chad regularly writes and delivers presentations on a wide range of sustainability and social innovation topics, including collaborating for systems change, sustainability-driven innovation, organizational change, and sustainability leadership. He is also Heidi's big brother and like brothers do, they continue to help their sisters. We have an inside track and motivation to take more steps on this journey.
From the seed of this presentation has grown a forest of inspiration for change. The next step involves a look at ourselves. Our team will be embarking on a comprehensive audit of the present impact that our business and employees have on the planet. Along with this audit is learning more about the give and take of environmental impacts that we all have. We hope that the awareness that this journey brings to all of us (and those around us) will have as big an impact as the goal we have set in the first place.
Partnership
Our team wished to embark on this journey much sooner, but like other businesses, we have spent most of the past year adapting to a new order. We have achieved many milestones as a business and along the way we have had the support of amazing people and the amazing communities we work in. A brief zoom meeting this past week has brought about a new excitement to strive for new heights even in today's business reality. We are excited to gather information and to set new strategic directions working with a company that shares many common attributes.
Let me introduce our new friends Wild + Pine.
What struck me most about the team at Wild + Pine is how much we had in common. They are looking at the health of the earth much the same as we are looking at the health of people. Being locally owned, using leading edge technology, innovative thinking, creativity and proven strategies makes them the perfect partner. They are presently building a vertical greenhouse (bioprism) to incubate tree seedlings to create Nature Based Solutions to the very challenges our company wishes to conquer. How cool is that? We already think the same. We already want the same thing… You and your families to be healthy. We will see what grows out of this relationship (get it). Thanks to the knowledge and inspiration garnered from our brief meeting, we are already better off for meeting their team.
Follow along or join us
Stay tuned as we start our new tree–tment program! We look forward to sharing this journey with you. Perhaps, it will help or inspire one or two of you to make your own difference.
As always – wishing the best health to all of you,
Grant