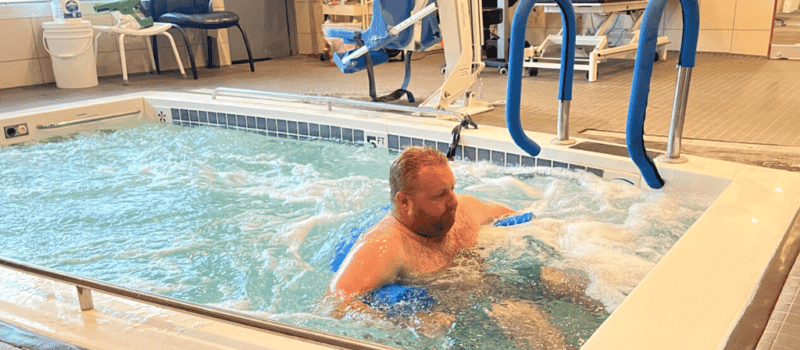 Aquatic Therapy – Dive in to Get Results on Your Recovery (Video)
Aquatic therapy is likely for you… you just don't know it yet. In this short video, I get a chance to show you how it might give you the opportunity to move with less pain and to enhance your recovery.
Disclaimer… No Cannon Balls when you attend for your very own personalized care!
To learn more about our aquatic therapy program you can take a moment to go "deeper" into the science by clicking here.
All of our aquatic therapy services are provided 1 on 1 in a private environment utilizing our in house custom Swimex Rehabilitation pools. You can also check out the blog Swimex produced about our program and the amazing results it provided one of our very own clients. It's just one more thing we bring to our patients that often is reserved for professional athletes.
As Always, best in health to all of you,
Grant
Tags
Aquatic Therapy Edmonton, Aquatic Therapy St. Albert