Christmas At Capilano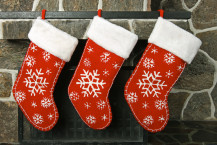 Capilano has Christmas gift suggestions that can help your hard to buy friend or family member get all they want for Christmas.  And from now until December 24, 2014 only, every purchase over $20 comes with a complimentary Capilano Rehab tote bag and every purchase over $50 comes with a custom Capilano travel mug!
The Gift of Massage Therapy:  Therapeutic Gift Certificates.  Available in 1 hour, 45 minute and 30 minute configurations.  Watch tight muscles, tension headaches, and aches and pains melt away.
The Gift of a Great Night's Sleep:  Mediflow® Cervical Pillows.  Clinically proven to improve sleep quality.  Fall asleep faster and wake up less during the night.
The Gift of Soothing Heat:  Cherry Tree® Microwavable Comfort Heat Wraps.  Long lasting and available in different shapes and stylish colors.  Great for back, shoulder, and neck pain.
The Gift of Healthy Legs:  Bauerfeind® Custom Compression Stockings.  Premium European comfort and breathability due to find high quality patented microfiber technology.
And that's not all!  We also carry Tiger Tail foam rollers, Shepherd's Hook Pressure Point relieve, and our Myofascial Ball Stimulators.
Our Capilano Rehab shopping hours are Monday to Friday, 7:00 am to 6:00 pm. 
And don't forget, Santa says:
*Every purchase over $50 gets a complimentary travel mug*
*Every Purchase over $20 comes with a complimentary tote bag*
Happy Holidays from the Staff at Capilano Rehab Centre!