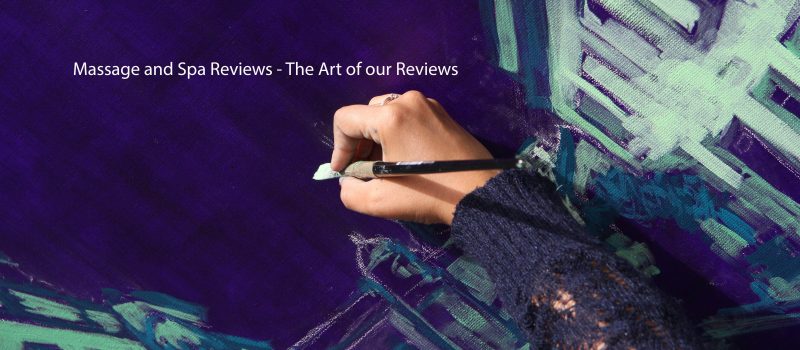 How We Perform Massage and Spa Reviews
At Leading Edge, we are often asked for recommendations for massage therapists and about spas that we visit. Since it is in our nature to be particular about the people who care for our families and our patients, we have decided to post some of our experiences for all to read. In order to be organized in our approach to our reviews, we have decided to create what we believe are key indicators of a good experience.
It is very important to know that we believe there is an art to good health and business, and therefore we admit that we can't be entirely objective. We also don't believe in being negative about other businesses and so we are only posting about locations that we have had a good experience with. In other words, our posts will only be about locations and therapists that we believe will offer a "Leading Edge" certified experience and that we can personally recommend. Please remember that massage and spa experiences are very personal and therefore our recommendation cannot, nor should it, be considered a guarantee of a positive experience for you.
So rather than rely on yelp or trip advisor for a choice of massage therapists or spas, we offer to you our own version of a review. I hope this will culminate in a positive experience for you and we can promise that we will put strenuous effort into our blog and attend as many spas in the world that we can.
It's a hard job, but someone has to do it.
Our categories:
Service attended
We can only review the actual service that we received. If we attend for a 60 minute massage, then this is what we will review. Spas and massage therapists often offer many different services and while they may excel in one area, they may or may not in others. That being said, the care received in one area is often a reflection of what one can expect in others and therefore we will do our best to paint an overall picture of the business.
Timeliness
This is an indicator of both availability of services and also of the location's ability to see a person within the allotted time.
Cleanliness
No need to explain here. In our opinion if a location is able to maintain a clean environment it is a reflection of the care that they will provide and vice versa.
Accessibility
Here we are evaluating if it is accessible to various individuals of differing health issues. Is it wheelchair accessible with wide corridors etc? While this may not be a reason to dismiss a location from a recommendation, we believe it may a factor for our patient's ability to get in and out.
Vibe
This is a key factor in reviewing massage therapy and spas. While there are many great therapists and spas out there, their location, demeanor, amenities and overall vibe often distinguish them from one another.
Friendly Factor
We believe that a good relationship with a caregiver is a key to the outcome. Friendliness is an important part of this:  it starts from the time the initial phone call is placed, through to the experience as you arrive to fill out the forms, tour the facility, receive the service and finally, walking out the door.
Talent/Skill
This is what you are paying for, and this is where we know our stuff. Here we will share what we attended for and whether the treatment we received hit the mark. It is also important in this area that we share the person's name that provided the service since the skill is specific to that person.
Price
We attend many different scales of spas and massage therapists. We have learned that the more you spend does not necessarily equate to the level of service.  In fact, it can almost be the opposite.  Nonetheless, price is a key factor in deciding where one chooses to go. We will provide the information and let you decide whether to spend the money. The value of the overall experience is what we are reviewing.
Sleep Score
This area will vary depending on the reason we are attending. If we ask for a therapeutic massage, I hope to have a very low sleep score. However, if I am asking for a relaxation massage then the sleep score should be high. (This is a score only given by me, as Heidi thinks it's ridiculous to sleep during a paid massage and is usually too busy chatting to fall asleep. I, on the other hand, believe that snoring during a massage is a compliment because shutting me up is no small task)
General Review
This will be the longest area that we blog about, because it should give a good idea of our experience and why you may want to try it out. Further, we will share some of the negatives within the context of our overall review. Just because there is Zen art on the wall and calligraphy on the forms, may not indicate a relaxing environment. We just want to share an overall picture of the massage business or our spa experience being respectful of the fact that we are all too aware that it can't be perfect.
In Health,
Grant Fedoruk
Tags
massage therapist review edmonton, massage therapist review St. Albert, Massage therapy, Spa