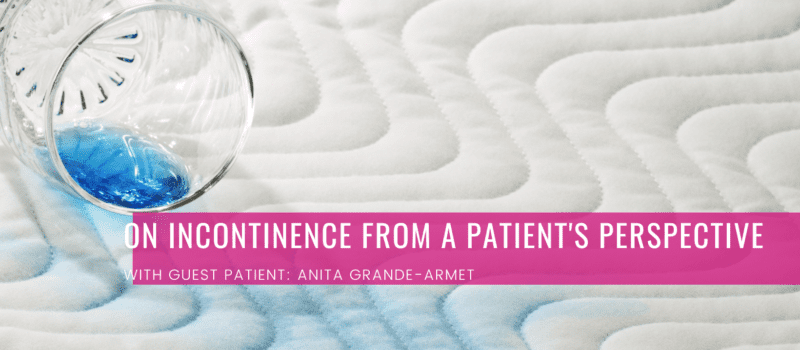 Listen: On Incontinence and Pelvic Health Rehab: From A Patient's Perspective
Pelvic health issues can come in a variety of forms. They can be embarrassing, stressful and isolating. You are not alone and and you need not hide from the problem any longer… there is help.
In today's episode, we talk about urinary incontinence with Anita Grande-Armet. She shares her experience with this health issue from it's very real impact through to the help she received for it.
If you or someone you know has issues with urinary frequency or the loss of bowel or bladder function – listen up – this discussion sheds much needed light on the topic. Advice and more with our guest Anita Grande-Armet and host Grant Fedoruk on Life Shouldn't Hurt.
Follow and Download our Show On Apple Podcasts and Spotify
 

AND . . . Please don't forget to share our show with your friends!
Learn more about our Pelvic Health experts and program right here!
Thanks again for your trust!
Grant Fedoruk
Disclaimer:  no information on this page is meant to replace or appear to provide care that is best provided by medical professionals. 

Tags
Edmonton, Grant Fedoruk, Life Shouldn't Hurt, Pelvic health, Pelvic Health Edmonton, Urinary Incontinence Edmonton, Urinary Incontinence St. Albert