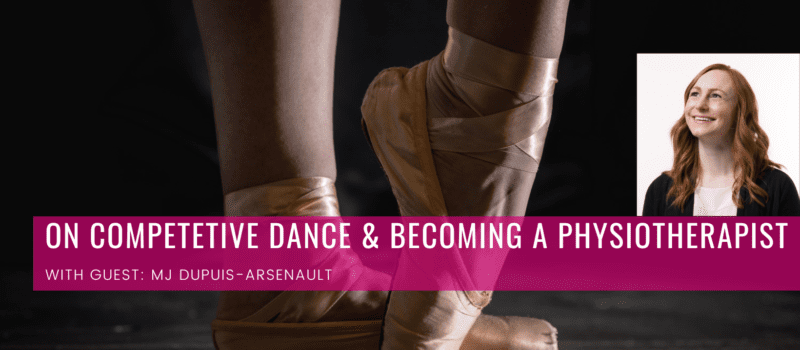 Listen: On Competetive Dance & Becoming a Physiotherapist with MJ Dupuis Arsenault
In this episode we are joined by Marie-Josee ("MJ") to discuss life as a competitive dancer. Topics include what it's like to compete in a demanding sport from a very young age, dealing with injuries and managing the many demands of intense training.
We discuss MJ's passion for caring for athletes and her personal journey to becoming a physiotherapist. She shares advice for young competing athletes and their care givers as they are sure to face their own challenges as they work toward their own aspirations.
Follow and Download our Show On Apple Podcasts and Spotify
 

AND . . . Please don't forget to share our show with your friends!
Learn more about our athlete and sports physiotherapy program designed to give athletes of all ages an edge on their recovery. You can also read more about caring for your young athlete in one of my previous blogs here.
Thanks again for your trust!
Grant Fedoruk
Disclaimer:  no information on this page is meant to replace or appear to provide care that is best provided by medical professionals. 

Tags
Capilano Rehab Centre, Dance Physio, Dance physiotherapist edmonton, Grant Fedoruk, Life Shouldn't Hurt, MJ Arsenault, MJ Dupuis-Arsenault