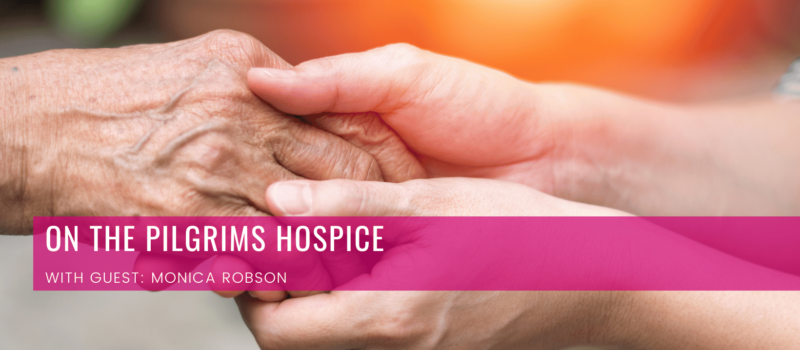 Listen: On the Pilgrims Hospice with Guest Monica Robson
In this episode, we are privileged to engage in a conversation with Monica Robson, shedding light on the Pilgrims Hospice, with a specific focus on the Roozen Family Hospice Centre located in Edmonton. The discussion delves into the diverse range of programs that the center offers and underscores the broader impact of Pilgrims Hospice within the community and among family members.
Pilgrims Hospice is dedicated to providing not only essential care and support for patients but also extending its embrace to the community at large. It is a sanctuary where individuals are not merely facing the end of life but are offered an opportunity to savor their remaining days, with the emphasis on living rather than just the finality of life. At Pilgrims Hospice, the goal is to create an environment that genuinely feels like home, ensuring that patients experience their last days in the warm embrace.
Don't Miss an Episode Follow and Download our Show On Apple Podcasts and Spotify
 

AND . . . Please don't forget to share our show with your friends!
Thanks again for your trust!
Grant Fedoruk
Disclaimer:  no information on this page is meant to replace or appear to provide care that is best provided by medical professionals. 
Tags
Grant Fedoruk, Leading Edge Physiotherapy, Life Shouldn't Hurt, Monica Robson, Pilgrims Hospice, Roozen Family Hospice Centre