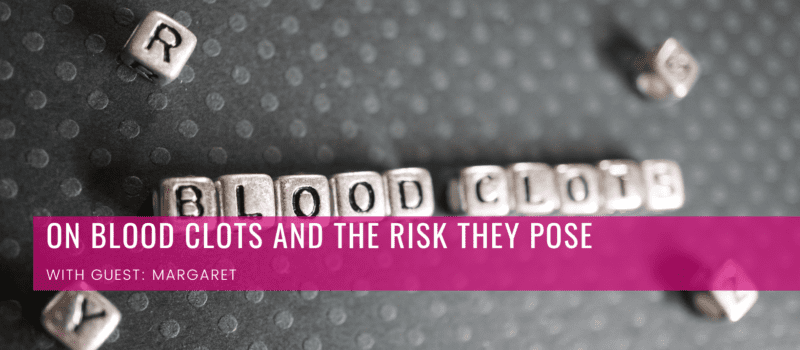 Listen: On Blood Clots with Guest Patient Margaret
In this episode we are joined by a patient who experienced blood clots following a simple contusion. Having banged her leg, Margaret then went on to face a very serious health concern. Learn about blood clots, her healthcare experience and how she was able to overcome the serious effects of this health issue. You can learn how to recognize the signs and what to do if you or someone you love has this same concern.
Don't Miss an Episode Follow and Download our Show On Apple Podcasts and Spotify
 

AND . . . Please don't forget to share our show with your friends!
Thanks again for your trust!
Grant Fedoruk
Disclaimer:  no information on this page is meant to replace or appear to provide care that is best provided by medical professionals. 
Tags
Blood Clots, Contusion, Grant Fedoruk, Leading Edge Physiotherapy, Life Shouldn't Hurt, Life Shouldn't Hurt Podcast