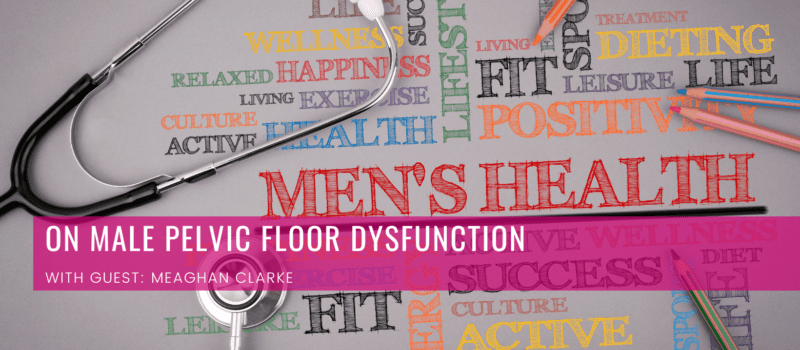 Listen: On Male Pelvic Floor Dysfunction with Guest Expert Meaghan Clarke
In this episode, we have the privilege of welcoming Physiotherapist Meaghan Clarke as our special guest. Our primary focus centers on the topic of male pelvic floor dysfunction. These dysfunctions encompass a spectrum of challenges, ranging from incontinence, sexual dysfunction, and pain to post-cancer treatment complications. Throughout the episode, we explore the nuanced ways in which these symptoms manifest and examine the vital role that a pelvic floor physiotherapist plays in addressing and alleviating these concerns. Tune in to gain valuable insights into this crucial aspect of men's health.
Don't Miss an Episode Follow and Download our Show On Apple Podcasts and Spotify
 

AND . . . Please don't forget to share our show with your friends!
Thanks again for your trust!
Grant Fedoruk
Disclaimer:  no information on this page is meant to replace or appear to provide care that is best provided by medical professionals. 
Tags
Incontinence, Leading Edge Physiotherapy, Life Shouldn't Hurt, Life Shouldn't Hurt Podcast, Meaghan Clarke, Men's Health, Pelvic health, Pelvic Health Dysfunction, Sexual Dysfunction