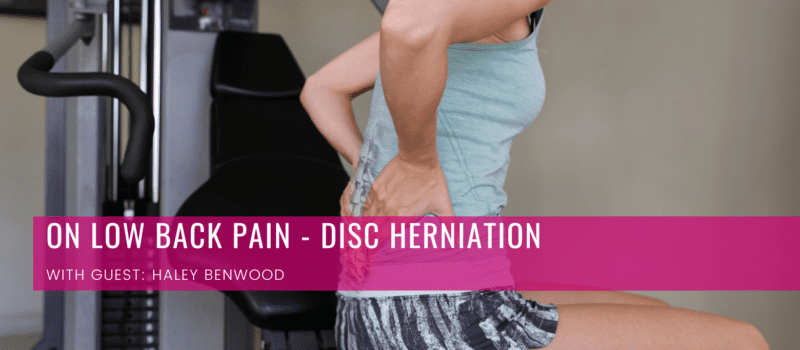 Listen: On Low Back Pain – When It's A Disc Herniation with Guest Haley Benwood
A lot of people can relate to low back pain. Listen to Hayley, a young athletic woman who has a herniated disc and one that is more than stubborn. We chat about disc herniation, how you can tell you might have one and about her real life experience in managing very frustrating frustrating problem.
Learn more about topics in this show including Disc Herniations and the many treatments like IMS, Spinal Decompression and Aquatic Therapy – which can all make a huge difference in your recovery!
Follow and Download our Show On Apple Podcasts and Spotify
 

AND . . . Please don't forget to share our show with your friends!
Thanks again for your trust!
Grant Fedoruk
Disclaimer:  no information on this page is meant to replace or appear to provide care that is best provided by medical professionals. 
Tags
Back pain edmonton, Disc Herniation, Disc Herniation Edmonton, Grant Fedoruk, IMS, Life Shouldn't Hurt, Life Shouldn't Hurt Podcast, Low Back pain