Physiotherapy Month at Capilano Rehab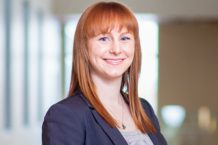 Let's Celebrate Edmonton Physiotherapy!
Edmonton Physiotherapists are part of the YOU movement.  Thousands of Edmonton and surrounding area residents are moving more and moving better with the help of physiotherapy.  And naturally, Capilano is thrilled to offer physiotherapy assessment and treatment services.
Is May National Physiotherapy Month?
Yes. May is National Physiotherapy Month.  This year's theme is "Born to Move".  Capilano physios are here to help you fulfill your movement destiny.
What Are Some Born to Move Highlights?
Here are a couple:
Physiotherapy Helps Strains and Sprains:

Eleven million Canadians over the age of 12 years old are affected by musculoskeletal (MSK) conditions annually.  Whether you have pulled a hamstring, fallen on your shoulder, or rolled your ankle, physiotherapists can help you quickly and safely reduce pain, improve your flexibility and get you back to your work, family, and fun.  Physio treatment programs can include therapeutic ultrasound, rehab exercise, Graston Technique, and interferential stimulation.

Physiotherapy Helps Low Back Pain:

Four out of five Canadians experience at least one episode of low back pain (LBP) at some point in their life.  Physiotherapy for patients with LBP is effective in reducing both acute and chronic pain while significantly limiting the risk of increased disability and chronic conditions.  Physiotherapy treatments can include manual therapy, spinal decompression, acupuncture, and K-Laser.
Do I Need a Doctor's Referral For Physio? 
No.  Alberta physios are primary health providers.  You don't need a doctor's prescription to see a physiotherapist.  Capilano physios have successfully treated thousands of sports, work and auto injury patients.
Have You Seen Allison's Story?
Allison was only 15 years old when a horseback riding accident changed her life, leaving her left leg badly damaged. What followed was years of surgery and physiotherapy. Watch the video to hear the rest of Alison's inspirational story.
Call Capilano Today
Whether you've suffered a sprain or strain, have been in an auto accident or are suffering from low back or shoulder pain, Capilano Rehab is here for you!
________________________________________________________________
Capilano Rehab Centre | Physical Therapy Capilano physical therapists have provided state-of-the-art physical therapy, sports physiotherapy, back pain, WCB, accident, whiplash and injury rehab to clients in Edmonton for over 10 years.
5832 Terrace Rd Edmonton, AB. T6A 3Y8
(780) 466-1104
Tags
edmonton physiotherapy, physical therapy clinic