Edmonton Psychology Services: Dr. Ray Seutter, PhD.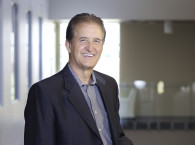 When your mind works against you, stress and anxiety can get in the way of laughter, life, and love. 
Whether you have had a job change, have become parents, or have had to navigate family or business conflict, Capilano Rehab will provide you a personalized and modern therapy program that is grounded in modern treatment approaches with old-fashioned care.
Dr. Seutter is a Registered Psychologist with over 25 years of practice. He has a special interest in treating:
Depression

Anxiety

Burnout 

Post-traumatic stress disorders
Dr. Seutter is a sought after lecturer and has published peer reviewed clinical articles. He counsels individuals and couples. He also conducts chronic pain assessments and pain management training.
You don't have to face mind games and life's challenges alone. Call Capilano today at 780-466-1104 for details on how to book your consultation with Dr. Seutter.
Most benefit plans cover Capilano's registered professional Registered Psychology services.
________________________________________________________________
Capilano Rehab Centre | Physical Therapy Capilano physical therapists have provided state-of-the-art physical therapy, sports physiotherapy, back pain, WCB, accident, whiplash and injury rehab to clients in Edmonton for over 10 years.
5832 Terrace Rd Edmonton, AB. T6A 3Y8
(780) 466-1104
Tags
Registered Psychologist