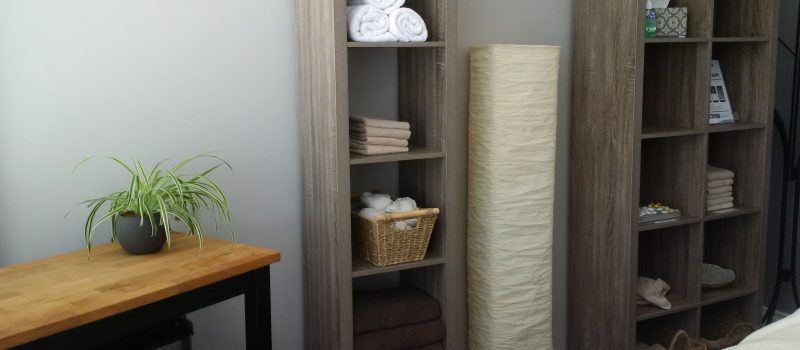 Refined Massage Therapy St. Albert
Located in our own clinics back yard of St. Albert, Refined Massage Therapy is centrally located in the "down-town" area on St. Anne Street. There was parking available at the front of the building. I required GPS to find the building but only because I didn't see an outdoor pilon sign. That being said, once you have found the location, it is quite easy to navigate in and out of.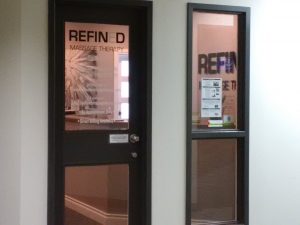 Service attended
I requested my usual "relaxation" massage and was assigned a massage therapist. I usually add my list of complaints while filling out my forms and on this date I noted that I would like additional time spent on my shoulder, neck and lower back. My therapist was keen to oblige and asked some further questions about my complaints. She was able to combine a therapeutic and relaxation style of treatment in keeping with my request.
This location offers therapeutic massage, Bowen Therapy, hot/cold stone therapy, myofascial cupping, prenatal massage, swedish massage and acupuncture.
Cleanliness
The facility is very clean and the rooms are well appointed. The rooms were well cared for and arranged as though no one had used the room before me. Tidiness is a simple way to determine the care that one might receive and in this clinic I was impressed with the degree of care they put into their environment. The change room is the massage room. The location is not large. The bathrooms are across the hall but easily accessible. I would not feel comfortable walking across to the public bathrooms without being fully clothed, but it simply required properly planning.
Accessibility
The facility is fully accessible through the front entrance. There is an elevator for those who may need it as the clinic is located on the second floor of the building. The hallways offer ample space to get around and the facility is very accessible to people of all abilities.
Vibe
This is a key factor in reviewing massage therapy and spas. While there are many great therapists and spas out there, their location, demeanor, amenities and overall vibe often distinguish them from one another.
I loved the experience and feel of this clinic. I liked that it was clean, the room was decorated like a modern living room and the overall clinic was small. The room was set up like its own relaxation room but with a massage bed. The therapist asked what kind of music I would prefer and I let her choose. She chose an indie grouping of music that was right in line with what  I like to listen to when I relax. I am not sure if at this point she was reading my mind. My massage therapist was dressed and acted very professional throughout the treatment.
I would describe the overall vibe of this spa as TRENDY COMFORTABLE.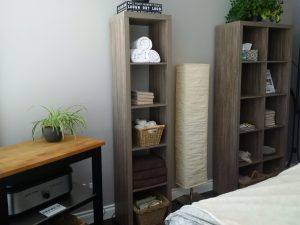 Friendly Factor
As you know, we believe that a good relationship with a caregiver is a key to the outcome. I was impressed with all 3 points of contact that I had. When I called to book the appointment, the individual who took the call was happy and more than accommodating my difficult calendar. When I arrived the reception welcomed me and provided a short introduction to the facility. She also happened to be the same person who provided my massage and I have to say that she was very pleasant. Throughout the massage, she not only consistently asked me whether the pressure was appropriate but she took cues from me that I was more than happy to keep quiet and let her work. She spoke with a smile and made me feel not only welcome but also confident in her ability.
Talent/Skill
This is what you are paying for, and this is where we know our stuff.
I can speak to talent when it comes to solving soreness. Not only do I fix this kind of stuff for a living, but on most days the demands of my work give me a fair helping of sore. On this date, my focus was on walking out of the appointment relaxed but with a touch of relief from a nagging right rotator cuff tendinosis and enough tension in my back and neck to bounce a quarter off of. My massage therapist did not disappoint. Not only was she able to locate a gritty trigger point in my rhomboid and levator scapula, she also successfully identify myofascial shortening in one of my rotator cuff muscles. As she spent more time in the areas I requested, I was quite pleased that she was able to address the tension in my neck and lower back.
Price
Excellent treatment at a very reasonable price point.
Check out the entire treatment price list here.
Sleep Score
See you later. Once she made her way some rather uncomfortable issues, the relaxation portion of the treatment certainly had me counting sheep. The combination of the music, environment and treatment had the desired result of helping me to recharge my batteries. While some might look to have their muscles worked over to the extent that relaxation is near impossible, I believe that a good combination of treatment and relaxation is key. My therapist at Refined Massage Therapy achieved a sleep score of 8/10 which is almost the perfect ration of peace and care that I was looking for that day.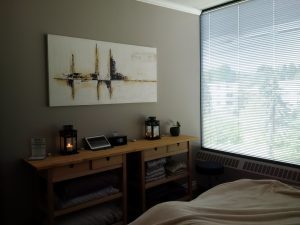 General Review
I believe that this clinic is worth the visit. A nice little touch that was in the rooms was the availability of towels. Since there are no shower facilities, I found that being able to manage the massage oil after the treatment was a bonus. Little touches like aromatherapy, a carpet on top of the hardwood and more modern relaxing music make this a place I will certainly be returning to.
Tags
massage therapy st. albert, Refined Massage therapy, St. Albert massage therapy