We Are Now Accepting New Patients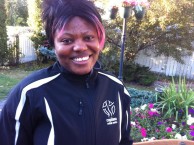 Capilano Rehab has achieved an outstanding reputation for the treatment of acute and chronic sprains and strains, work and sports injuries, and timely psychological intervention.  We have a highly skilled and experienced professional staff team, with special interests and post-graduate training, and are now accepting new patients in the following programs:  
Psychology: Depression,Anxiety, Burnout, Post-Traumatic Stress
K-Laser®: Neck and Shoulder Pain
Physiotherapy: Post-MVA, Post-Surgical, and Work Injury Recovery
Radial Shockwave:  Chronic Elbow, Heel, and Knee Pain
IMS (Intramuscular Stimulation): Chronic Low Back and Hip Flexor Pain
Therapeutic Massage:  Neck and Tension Headaches
Our clinic is furnished with state-of-the art exercise and rehabilitation equipment, including the BIODEX® Multi-Joint Isokinetic System, Swiss Dolorclast® Radial Shockwave, Metron Neuro-modulation, and Class IV Therapeutic Lasers.
We are authorized providers of Physiotherapy for Alberta Health Services and the Worker's Compensation Board of Alberta.
We have plenty of FREE PARKING and are open M-F, from 7:00 am –7:00 pm.
________________________________________________________________
Capilano Rehab Centre | Physical Therapy Capilano physical therapists have provided state-of-the-art physical therapy, sports physiotherapy, back pain, WCB, accident, whiplash and injury rehab to clients in Edmonton for over 10 years.
5832 Terrace Rd Edmonton, AB. T6A 3Y8
(780) 466-1104
Tags
Intramuscular stimulation, K-Laser, radial shockwave therapy, sport physiotherapy