2017 Community Choice Winner: Physiotherapy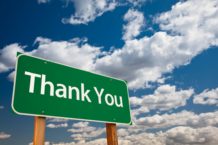 Becoming a champion is not easy.  And becoming a repeat champion is even more challenging.  We are so honored to be Metro Edmonton's 2017 Community Choice Physiotherapy Winner.  Wow.  Two years in a row.  Our heartfelt appreciation goes to our many patients and community partners who nominated and selected us for this meaningful local award.
We love Edmonton and we continue to work hard to provide modern treatments and old fashioned care for all who need our services.  Whether you are a teen or senior, a rec athlete or pro, you've suffered auto accident injuries or have stubborn aches and pain, we work smart and hard to help you wake up to pain-free living.  And through our patients, we feel an important connection to our community through their healing and recovery process as they get back to life and living.
It is a joy and privilege to serve you.  Thank you, thank you to everyone who made Capilano their 2017 Metro Edmonton's community choice for physiotherapy!
Tags
Edmonton Physical Therapy, edmonton physiotherapy