5 Most Popular Orthotics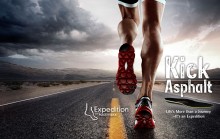 Finding the right pair of custom orthotics is obviously important to foot, ankle, and knee pain sufferers.  While Capilano's professional staff always tailor their orthotics to your patho-mechanical dysfunction, pain and personal preferences, you may be interested to know which Capilano orthotics are most popular. 
Here they are, starting from number five, along with a description of each:
Expedition™: hikers and power walkers find the Expedition irresistible. This orthotic has a super strong yet lightweight carbon fiber module that can fit into hiking boots and runners.  Its silver-infused X-STATIC® top cover contains moisture-wicking and antimicrobial properties to keep your feet cool and clean.
Dress:  are totally the opposite of the bulky arch supports that grandma wore!  They are ultrathin and can discreetly fit in many casual and dress shoes.  Our dress orthotics are in demand with professionals and business women and men. 
 Diabetic:  ideal for diabetics, especially those who have sensitive skin or pain areas. These have special cushioning and are designed to reduce the peak pressure on your diabetic foot, thereby reducing the chance of ulceration or tissue damage.
Queen Cobra™:  helps you strike back at foot pain.  These are a unique, thin and lightweight design that can bend and adapt to different high fashion heel heights and shoe styles, from heels to boots to flats. 
All-Sport Premium: this is our most popular, all-purpose orthotic.  It comes with brushed synthetic suede and offers premium support along with increased comfort.  The All-Sport works in runners, work boots, and some lace up and casual shoes.
If you suffer from foot or ankle pain and would like a hands-on examination and custom orthotic recommendation, please call Capilano today at 780-466-1104 for your complimentary appointment.  Let Capilano help you wake up to pain free living.
________________________________________________________________
Capilano Rehab Centre | Physical Therapy Capilano physical therapists have provided state-of-the-art physical therapy, sports physiotherapy, back pain, WCB, accident, whiplash and injury rehab to clients in Edmonton for over 10 years.
5832 Terrace Rd Edmonton, AB. T6A 3Y8
(780) 466-1104
Tags
custom orthotics, foot pain, Orthotics