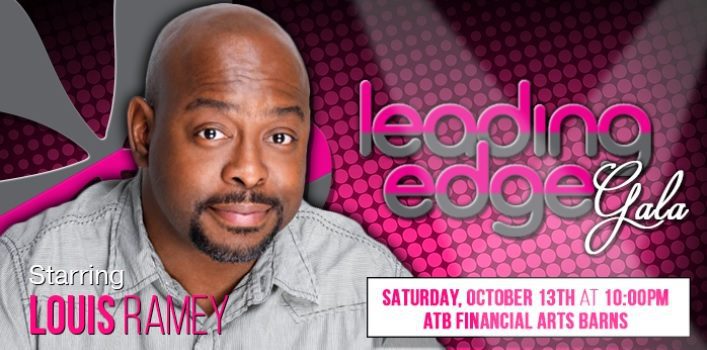 Comedy Night
YUP IT'S US AGAIN: We are back again and getting more fun with age. We are pleased to be hosting the Leading Edge Comedy Gala October 13, 2018.
What is it?
This is one of our favorite events of the year. Partnering with the Edmonton Comedy Festival, we buy out the show and simply sell the tickets to our amazing families, friends and patients. Together we enjoy a night of laughter and raise money for amazing local causes.
Where do the proceeds go?
This year we are pleased to be supporting the Edmonton Down Syndrome Society and the St. Albert Sturgeon Hospice Association. Do us a big favor and check them out for yourself. Taking a moment to learn about these amazing charitable organizations in our community can also make a difference.
Who is going to be making you laugh this year?
The Leading Edge Gala is headlined by Last Comic Standing's Louis Ramey, and features KFI AM 640 L.A.'s radio host Monique Marvez, C.B.C. Debaters host Steve Patterson, Canadian College Comedian of the year Kelly Taylor, and member of the Blockheads (The Toronto comedy troupe that fooled talk show host Jerry Springer changing daytime TV for-ever) Johnny Gardhouse.
Details Please:
Date: October 13, 2018 (We love Saturday nights)
Time: 10 pm (Plenty of time to get home to bed)
Location: ATB Arts Barns
Where can I get my tickets?
We buy out the entire show and sell the tickets. This means that the only way to get into the show is by talking to your favorite Leading Edge Physiotherapist. Tickets are going fast this year, so if you would like to join us for a fun night of laughter and giving, then you better get moving.
In Health, Grant Fedoruk
Tags
Edmonton Comedy Festival, Edmonton Down Syndrome Society, Leading Edge Physiotherapy in the Community, St. Albert Sturgeon Hospice Association