Listen: On Total Hip Replacement With Kristen Klatchuk
In this episode we had the privilege of spending time with Kristen Klatchuk who underwent a Total Hip Replacement. We share her journey from the time she suffered with significant osteoarthritis in her hip prior to surgery, continuing through her surgery and highlighting her new lease on activity and life. She shares unique tips and anecdotes about the various ways you too can have the success that has had.
Follow and Download our Show On Apple Podcasts and Spotify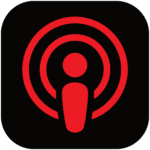 AND… Don't forget to share our show with your friends!
Tags
Hip Replacement, Life Shouldn't Hurt