Celebrating National Physiotherapy Month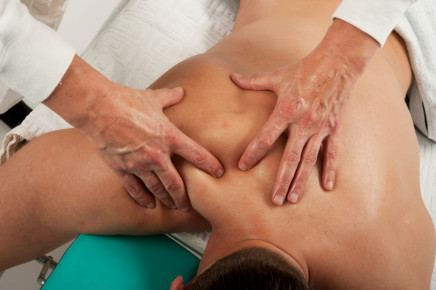 Celebrating National Physical Therapy Month in Edmonton
It's National Physiotherapy Month!  At Capilano Rehab physiotherapy clinic in Edmonton, we want to help raise awareness about the important contributions that physiotherapy makes to the well-being and health of Canadians every day.
Like our colleagues across Canada, our physiotherapists use our extensive education and clinical experience to assess, diagnose and treat a broad range of conditions that you may be suffering from, including but not limited to:
Work Place Sprains and Strains

Knee Pain
Shoulder Pain
Your Physical Therapy Clinic in Edmonton
At Capilano Rehab Centre, physiotherapy is what we do for you.  If you live in Edmonton or the surrounding area, and have any questions or would like to book an appointment to see a physiotherapist, call Capilano today at 780-466-1104.  Let us help you wake up to pain free living.
________________________________________________________________
Capilano Rehab Centre | Physical Therapy
Capilano physical therapists have provided state-of-the-art physical therapy, sports physiotherapy, back pain, WCB, accident, whiplash and injury rehab to clients in Edmonton for over 10 years.
5832 Terrace Rd
Edmonton
,
AB
.
T6A 3Y8
(780) 466-1104