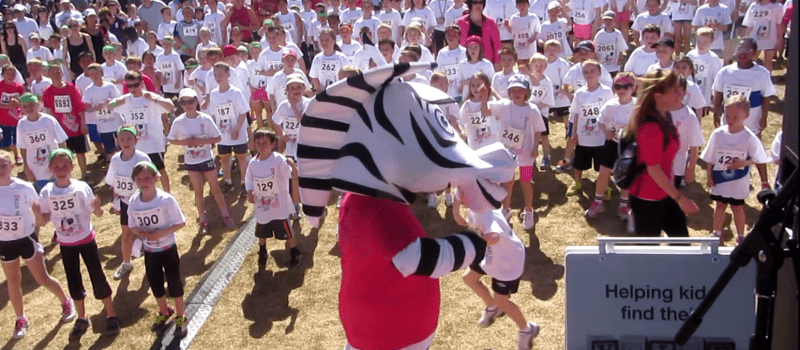 Why We RunWild Every Year
Approximately 3 years ago my partners and I decided that we needed to put together an event that would align our business culture of:
having a tonne of fun
providing exceptional experiences
getting people healthy
and giving back.
We wanted to share our zest for these four things with everyone.  We also believe that through our community spirit and giving we can affect change far more than any one of us will one patient at a time.  We conceived of an idea that would go hand in hand with St. Albert's 150th anniversary and one that would provide a lasting legacy for the community.   We had some requirements for this event.  The event needed to be inclusive of all ages and abilities; it needed to be an event in which music and activity could go hand and hand; it needed to offer families a place to share a full day of cheering, smiling and bonding; it needed to be community oriented and showcase the beauty of the city of St. Albert; and finally it needed to reflect our businesses commitment to excellence in all aspects of the overall patient experience.
We don't just RUNWILD

Since starting RUNWILD in 2011 we have gone on to create other community initiatives as well.  We started Points for Pilgrims Hospice – where we donate $10 for every point the Edmonton Eskimos score.  The money is used to operate Edmonton's only freestanding community hospice to assist individuals and families with end of life compassion and care.  We started St. Albert's Cash Mob and together with the many mobbers have provided many locally owned and operated businesses with a customer boost while having a pleasant evening amongst community.  We host the Leading Edge Comedy Night during Edmonton's Comedy Festival with proceeds going to a different charity each year.  Finally, we support key charities doing key work in the community.  From the Zebra Child Protection Centre (over $100,000 raised), to the St. Albert 50+ Club ($35,000 raised), the St. Albert Rugby Club ($7,500) to the countless yesses we give to community requests, Leading Edge continues to make a difference.
What does it mean to us?
It is hard to put into words what these events mean to us at Leading Edge.   We are extremely proud to be a member of our communities and we are dedicated to being an active contributing member to the prosperity and health of both St. Albert and Edmonton.  In fact we wear this pride on our sleeves.  It's in the form of an asterisk.   We mean to get your attention because we have something to share.  We have big plans for making a difference in this world.  We need your help.  Each runner, walker, volunteer, fan, teacher, parent or patient that we meet can help us to make a difference.  For that we thank you for attending RUNWILD and for choosing our clinic for your care.
Where to go from here…
We will continue to wear our personalities out on our sleeves next to the asterisk, which is why the music will never stop in the clinic, the smiles will continue to be automatic, the care will be exceptional and be assured that if it's not RUNWILD, Points for Pilgrims Hospice, Cashmob St. Albert or our Leading Edge Comedy Night, we will find a way to keep making a big difference.
Tags
Leading Edge in the community, Leading Edge Physiotherapy, Runwild, Runwild St. albert, St. Albert Marathon