Car Accident? Whiplash Recovery?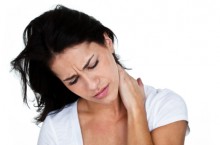 Did you know that every day in Alberta an average of 75 people sustain injuries in traffic collisions?  And as you might expect, more auto accidents typically occur due to snow and ice on the roads. If your accident has left you and your body in worse shape than your car, our experienced Whiplash Recovery team of physical therapists at Capilano physiotherapy clinic in Edmonton can help with gentle hands-on treatment to get you back on the road to recovery.
Contact your Physical Therapist after a Collision
In Alberta, it is important that you have an assessment of your motor vehicle accident injuries within ten (10) days. You can see a physical therapist of your choice, or another certified health provider such as your doctor.  Early assessment and physiotherapy that incorporates education, self-care, and gentle hands-on treatment has been shown to improve the speed and quality of your recovery.  In addition, prompt intervention ensures that your claim is processed appropriately with your auto insurer.
What Are Some Common Whiplash Symptoms?
Symptoms can include:
Pain

Stiffness

Loss of neck or upper back flexibility

Headaches

Numbness and tingling

Difficulty with looking up or reaching forward to do household or work activities
What About Payment For Physiotherapy Treatment?
Depending on your injuries, your auto insurer may allow a direct billing arrangement with the physical therapy clinic and/or you may qualify for reimbursement from your extended health benefits provider so that you do not end up with out of pocket expenditures.
The administrative staff at Capilano physiotherapy Rehab Centre are exceptionally well trained and happy to help you with your claim.  With your permission, we will regularly communicate with your insurer to ensure a seamless delivery of physical therapy post-accident care.
How Quickly Can I Be Seen by a Physical Therapist?
Our clinic has a large professional physical therapy staff and we do everything possible to have you seen as quickly as possible.  In keeping with our active sports medicine physiotherapy approach, we take same day and walk-in appointments if the pain and injuries warrant immediate attention.
Call Capilano Rehab Centre at 780-466-1104 and let us help you wake up to pain-free living.
________________________________________________________________
Capilano Rehab Centre | Physical Therapy
Capilano Rehab physical therapists have provided state-of-the-art physical therapy, sports physiotherapy, back pain, WCB, accident, whiplash and injury rehab to clients in Edmonton for over 10 years.
5832 Terrace Rd
Edmonton
,
AB
.
T6A 3Y8
(780) 466-1104
Tags
car accident, low back pain, neck pain, whiplash