Trauma and PTSD Recovery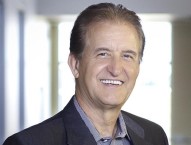 Unfortunately, life can and does hurt.  While many men and women can effectively process emotional trauma, many require help in order to enjoy healing and freedom.  Through our Psychology Services Division, Capilano Rehab Centre can help you experience breakthroughs and recovery from PTSD (Post Traumatic Stress Disorder).
What are some common PTSD symptoms?
While it is normal to experience stress after an upsetting traumatic event, you should consider seeking help if your issues are causing significant disruption to your life and just won't go away.  Here are some common symptoms:
Frequently reliving the event

Avoiding people and things that remind you of the event

Significant negative changes in your beliefs, feelings, and behavior

Constant feeling of being on the edge, irritable and angry

Feelings of "going crazy"
What Can I Do If I Have PTSD Symptoms?
Most of the time, PTSD symptoms happen right after the trauma.  However, they may manifest weeks, months or years later.  If your symptoms have lasted longer than four weeks, cause you extreme distress, or are negatively impacting your home or work situation, call Capilano Rehab Centre at 780-466-1104 for professional help.  Dr. Ray Seutter, PhD, is an experienced psychologist who can help you walk away from PTSD.  Don't wait any longer.  Start your recovery journey with us today!
________________________________________________________________
Capilano Rehab Centre | Physical Therapy Capilano physical therapists have provided state-of-the-art physical therapy, sports physiotherapy, back pain, WCB, accident, whiplash and injury rehab to clients in Edmonton for over 10 years.
5832 Terrace Rd Edmonton, AB. T6A 3Y8
(780) 466-1104
Tags
Post Traumatic Stress Disorder, PTSD, Registered Psychologist